Microsoft announces carrier billing beyond Windows phones, all Windows devices included
3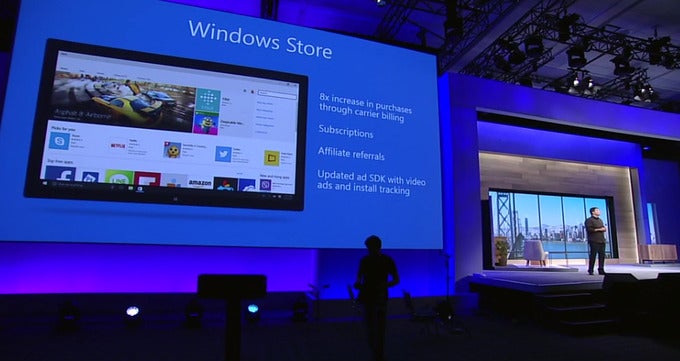 The Microsoft Build 2015 conference is already running at full steam, and major service announcements have started to pour in. During the event's opening keynote, Microsoft shared its plans to expand carrier billing support to all Windows devices, including tablets and desktop computers. Currently, it is only available on cell phones, but soon, you'll be able to charge all digital purchases from Microsoft's Marketplace to your cell phone bill. As long as your carrier allows you to, that is.
Why is carrier billing on all Windows devices such a big deal? Well, think of emerging markets – market where many people may not have a credit card to purchase apps and games with. They, however, most likely have a cell phone. Carrier billing is projected to boost sales of apps and in-app content by making it even easier for Windows users to make a purchase. In fact, sales of digital content in developing markets has risen about 8 times once carrier billing for Windows phones went live, and the same could happen to Windows tabs and desktop computers. Simply put, it is a win-win situation for both users and developers.
Furthermore, Microsoft boasts the largest carrier billing footprint of any ecosystem. The number of mobile operators the company has partnered with stands at 90, and we won't be surprised to see the number grow higher in the future.
That's all there was to be said about carrier billing on Windows devices, but we hope to learn more on the matter as Build 2015 progresses or in the near future. In the meantime, tune in to our
liveblog
to catch up on the latest news from the event.
source: Microsoft