Microsoft sends invites for October 2 Surface event
4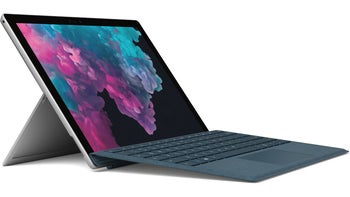 It might be just a simple coincidence or superstition, but Microsoft has just confirmed that new
Surface devices
will be revealed on October 2, the same day that the current generation of Surface devices have been unveiled last year.
Mary Jo Foley from
ZDNet
reports that Microsoft CEO Satya Nadella will be present at the upcoming event, although he wasn't at the fall event in 2018. She also believes that we might see several new Surface devices, including a new Intel-based Surface Pro 2-in-1 with an improved processor and USB-C, an AMD Surface Laptop, and a new ARM-based Surface 2-in-1 device.
The invitation talks about both devices and "experiences," so there's a slight chance that Microsoft might talk about "Windows Lite" OS, the company's ChromeOS competitor. Although various sources claim that "Centaurus," the dual-screen PC that Microsoft builds to run Lite OS, will be launched in 2020, we might get a glimpse at the software that powers the device early next month.