Microsoft Surface Pro 2 and Surface 2: all the new features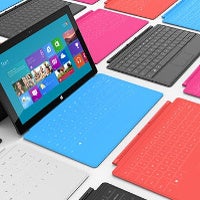 A little over a year, and here we are it once again – Microsoft has finally deemed it's time to release the next generation of Surface tablets onto the more demanding than ever consumer. It's been a while since, so some of you may have gotten a little foggy on the context within which the original Surface duo of tablets was unleashed. Namely, the harsh, already battle-torn world of post iPad reality, where none could as much as question the superiority of the Apple slate.
But, that's in the past. Taking a step back in order to better take in the full picture, several things become immediately obvious. First, while Apple is no longer as dominant, that's probably because the market for tablets has become even more ruthless. Tabs are truly on a ride to the bottom, and it appears that smaller, more affordable tablets are increasingly becoming the norm. This isn't to say that the extremely lucrative high-end tablet market has disappeared – in fact, at least in Apple's case, it has become an increasingly important source of revenue, as Apple is monetizing the crap out of it in the form of app purchases and the like. This, we guess, is what Microsoft is shooting for, especially with its workstation-grade Surface Pro. And what about the budget-friendlier Surface 2? Well, while the deal Redmond is looking to cut for you has become more appetizing, it really is the Windows RT platform that is holding it back.
Microsoft Surface Pro 2
Microsoft Surface 2