Microsoft Stores will take your feature phone, exchange it for a brand new Windows Phone
24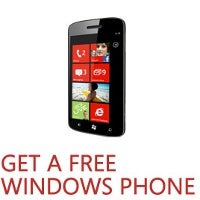 Windows Phone is a new platform and as such it desperately needs the user base - now Microsoft Stores are helping by offering to
take your old feature phone and exchange it for a brand new Windows Phone
. This is aimed at first-time smartphone buyers, people who are not yet familiar with the smartphone OS realities.
This seems like a killer deal - a feature phone has little value compared to costly Windows Phone devices, and the only requirement seems to be that the feature phone has some web access.
And that's with no contractual obligations - it just sounds too good to be true. So it wouldn't hurt visiting your local Microsoft Store and just grabbing that old feature phone you probably having lying around in a drawer somewhere.