Microsoft, Facebook and more back AT&T in T-Mobile acquisition
33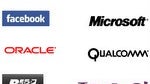 Sprint has made its opinion clear about the pending AT&T acquisition of T-Mobile. Sprint is firmly against it, because it would essentially pit them against the two American Goliaths of mobile: Verizon and AT&T. Bad news for Sprint, though, because on Monday letters of support for the acquisition were filed with the FCC from some big names, icluding: Microsoft, Facebook, Research In Motion (RIM), Yahoo, Qualcomm, and Oracle.
AT&T first unveiled the plan to purchase T-Mobile for $39 billion in March and the proposal has been working its way through the FCC and a Senate Judiciary Committee ever since. AT&T has said that the acquisition would greatly speed up deployment of their 4G LTE network, and allow more Americans access to high speed mobile connections.
With that in mind, it's not surprising that rival carriers Sprint and Verizon would be against the plan, which would make AT&T the biggest mobile carrier in the USA. But, it's also not surprising that the content providers and handset makers would be for the acquisition. Better and faster mobile connections means more people being able to spend time on Facebook or Yahoo, and it means that smartphones from Microsoft and RIM will continue to supplant feature phones in the market.
There were four letters of support submitted to the FCC. One signed by Microsoft, Facebook, Oracle, Yahoo, RIM, Qualcomm, Avaya, and Brocade. One each from venture capital firms Kleiner Perkins and Sequoia. The last letter was from eight venture capitalists.