Microsoft Android hatemongering #droidrage campaign backfires, brings on the #windowsrage
57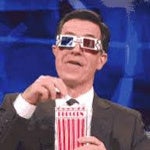 Microsoft has chosen an interesting way to promote its Windows Phone platform. First it was Nokia bashing Android phone makers, and now Microsoft itself tried to start an Android riot by urging people to share their frustrations with Android under the #droidrage Twitter hashtag. The angrier your rant the bigger your chance to win a
"get-well present."
But with so many problems of its own, Microsoft's campaign did what you'd expect - backfired big time. Microsoft's official Windows Phone Twitter account started the hatemongering with tweets like
"wait for your Android phone to get infected with malware"
and
"buy a Windows Phone and connect with people you care about instead of some hacker plotting in a dank basement."

Truth is malware is not really an issue on Android, so this is disingenuous at best from Microsoft. Google has introduced its security system even for third-party app stores in Android 4.2, and when it comes to Google Play, the catalog has been clean of malware for a long time.
In response to that, users on Twitter did the most obvious thing - create a #windowsrage hash tag. What's funnier is that now it is trending on the microblogging platform.
Users were quick to point out Microsoft's hypocrisy and bring back their memories of the Windows operating system and its huge history of malware. It seems like Microsoft would be better off if it focused on just improving its operating system before throwing stones at other, more mature ones.
source:
Twitter