MetroPCS profits by the amount of $149 million in the second quarter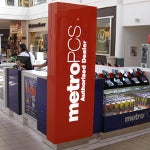 It was a
stunning second quarter for pre-paid carrier MetroPCS
. Net earnings for the second quarter came to $149 millio, up a healthy 77% from the 2011 net. Service revenue was up 4% over the year, reaching $1.2 billion in Q2. At 3.4%, second quarter churn was down from 3.9% in the same period of 2011. During the three months, MetroPCS lost 186,000 subscribers and the ARPU came to $40.62, up from $40.49 seen in the 2011 quarter. The mobile operator now has more than 700,000 subscribers using its LTE 4G network which works out to 8% of its total subscribers.
release 6 to 7 new LTE enabled handsets
. This will add to the four existing LTE models on the carrier's lineup. With the addition of new services for 4G customers like mobile TV from Dyle, MetroPCS expects many of its 3G customers to make the switch to LTE.
MetroPCS also plans on refarming some of its 3G bandwidth to use it for LTE. The carrier says it is looking for ways to add more spectrum and also hopes to add services that will allow customers to use voice and data at the same time. Sometime this year, it will offer
Voice over LTE service
. With 9.3 million subscribers, MetroPCS is the nation's fifth largest carrier behind T-Mobile.
source:
MetroPCS


DALLAS--(BUSINESS WIRE)--MetroPCS Communications, Inc. (NYSE: PCS), the nation's leading provider of no annual contract, unlimited, flat-rate wireless communications service, today announced financial and operational results for the quarter ended June 30, 2012. MetroPCS reported quarterly Adjusted EBITDA of $477 million for the second quarter 2012 and ended the quarter with 9.3 million subscribers.

"Definition of Terms and Reconciliation of non-GAAP Financial Measures"

Roger D. Linquist, Chairman and Chief Executive Officer of MetroPCS, said, "During the second quarter, we focused on generating Adjusted EBITDA and cash flow versus subscriber growth as we position for our anticipated launch of 4G LTE For All by the end of the third quarter. I'm pleased to report that with this emphasis, we reported both the highest Adjusted EBITDA as well as the highest Adjusted EBITDA margin in Company history as a result of this focus. Second quarter churn of 3.4% was primarily driven by continued investments in our network as well as lower year-to-date subscriber growth.

"Looking towards the remainder of 2012, we believe demand for high-speed wireless broadband service will increase and we will be well positioned to meet that demand with our 4G LTE network, which now serves approximately 8% of our subscriber base. With our plan to manage our current spectrum holdings, we believe our subscribers' current and future anticipated data demands will be met. Importantly, we should have a full 10MHz dedicated to 4G LTE in most major metropolitan areas by the end of the year. Our 4G LTE handset ecosystem is building and we remain on track to launch 4G LTE For All by the end of the third quarter. During the fourth quarter, we expect our 4G LTE For All initiative to lead to a return to subscriber growth. As we focus on the launch of 4G LTE For All late in the third quarter, we expect incremental pressure on our CPGA and CPU. We believe we are the best deal in town when it comes to voice and text. In an increasingly data-centric world, our 4G LTE For All initiative we believe provides unmatched value, with all taxes and regulatory fees included," Linquist concluded.

Key Consolidated Financial and Operating Metrics

(in millions, except percentages, per share, per subscriber and subscriber amounts)



Three Months Ended Six Months Ended

June 30, June 30,

2012 2011 Change 2012 2011 Change

Service revenues $ 1,159 $ 1,113 4 % $ 2,318 $ 2,164 7 %

Total revenues $ 1,281 $ 1,209 6 % $ 2,558 $ 2,404 6 %

Income from operations $ 312 $ 210 48 % $ 410 $ 356 15 %

Net income $ 149 $ 84 77 % $ 170 $ 141 21 %

Diluted EPS $ 0.41 $ 0.23 $ 0.18 $ 0.46 $ 0.38 $ 0.08

Adjusted EBITDA(1) $ 477 $ 357 33 % $ 739 $ 643 15 %

Adjusted EBITDA as a percentage of service revenues

41.1 % 32.1 % 900 bps 31.9 % 29.7 % 220 bps



ARPU(1) $ 40.62 $ 40.49 $ 0.13 $ 40.59 $ 40.46 $ 0.13

CPGA(1) $ 190.53 $ 177.88 $ 12.65 $ 215.76 $ 166.60 $ 49.16

CPU(1) $ 18.40 $ 18.94 $ (0.54 ) $ 20.63 $ 19.35 $ 1.28

Churn-Average Monthly Rate 3.4 % 3.9 % (50 bps) 3.3 % 3.6 % (30 bps)



Consolidated Subscribers

End of Period 9,292,251 9,079,865 2 % 9,292,251 9,079,865 2 %

Net Additions (186,062 ) 198,810 (194 %) (54,408 ) 924,755 (106 %)

Penetration of Covered POPs(2) 9.1 % 9.1 % 0 bps 9.1 % 9.1 % 0 bps



(1) For a reconciliation of non-GAAP financial measures, please refer to the section entitled "Definition of Terms and Reconciliation of non-GAAP Financial Measures" included at the end of this release.

(2) Number of covered POPs covered by MetroPCS Communications, Inc. network increased 1.9 million from 6/30/11 to 6/30/12 to 102 million.

Quarterly Consolidated Results

Consolidated service revenues of approximately $1.2 billion for the second quarter of 2012, an increase of $46 million, or 4%, when compared to the prior year's second quarter.

Income from operations increased $102 million, or 48%, for the second quarter of 2012 when compared to the prior year's second quarter.

Net income increased $65 million, or 77%, for the second quarter of 2012 when compared to the prior year's second quarter.

Adjusted EBITDA of $477 million increased by $120 million for the second quarter of 2012, or 33%, when compared to the prior year's second quarter.

Average revenue per user (ARPU) of $40.62 for the second quarter of 2012 represents an increase of $0.13 when compared to the second quarter of 2011. The increase in ARPU was primarily attributable to continued demand for our Wireless for All and 4G LTE service plans offset by promotional service plans and an increase in family plan penetration from 38% of our customer base as of June 30, 2011 to 42% of our customer base as of June 30, 2012.

The Company's cost per gross addition (CPGA) of $191 for the second quarter of 2012 represents an increase of $13 when compared to the prior year's second quarter. The increase is primarily driven by lower gross additions partially offset by decreased promotional activities as compared to the three months ended June 30, 2011.

Cost per user (CPU) decreased to $18.40 in the second quarter of 2012, or a 3% decrease over the second quarter of 2011. The decrease in CPU is primarily driven by a decrease in retention expense for existing customers as well as a decrease in long distance cost and taxes and regulatory fees. These items were partially offset by an increase in costs associated with our 4G LTE network upgrade and roaming expenses associated with Metro USA. During the quarter we experienced $3.06 in CPU directly related to handset upgrades compared to $3.73 in the prior year's second quarter.

Churn decreased 50 basis points from 3.9% to 3.4% when compared to the second quarter of 2011. The decrease in churn was primarily driven by continued investments in our network and lower year-to-date subscriber growth.

Financial Guidance for 2012

For the year ending December 31, 2012, MetroPCS today reaffirms its prior guidance, originally provided on February 23, 2012. MetroPCS currently expects to incur capital expenditures in the range of $900 million to $1.0 billion on a consolidated basis for the year ending December 31, 2012.

MetroPCS Conference Call Information

MetroPCS Communications, Inc. will host a conference call to discuss its Second Quarter 2012 Earnings Results at 9:00 a.m. Eastern Time (ET) on Thursday, July 26, 2012.

Date: Thursday, July 26, 2012

Time: 9:00 a.m. ET

Call-in Numbers: Toll free: 800-432-9830

International: 719-234-7318

Participant Passcode: 3440910



Please plan on accessing the conference call ten minutes prior to the scheduled start time.

The conference call will be broadcast live via the Company's Investor Relations website at investor.metropcs.com. A replay of the webcast will be available on the website beginning at approximately 12:30 p.m. ET on July 26, 2012.

A replay of the conference call will be available for one week starting shortly after the call concludes and can be accessed by dialing 888-203-1112 (toll free) or 719-457-0820 (international). The passcode required to listen to the replay is 3440910.

To automatically receive MetroPCS financial news by e-mail, please visit the Investor Relations portion of the MetroPCS website, investor.metropcs.com, and subscribe to E-mail Alerts.

All registered marks, including but not limited to, Wireless for All, are registered service marks of MetroPCS Wireless, Inc. All rights reserved. All other company and product names mentioned may be trademarks or registered marks of the respective companies with which they are associated.

About MetroPCS Communications, Inc.

Dallas-based MetroPCS Communications, Inc. (NYSE: PCS) is a provider of no annual contract, unlimited wireless communications service for a flat-rate. MetroPCS is the fifth largest facilities-based wireless carrier in the United States based on number of subscribers served. With Metro USA(SM), MetroPCS customers can use their service in areas throughout the United States covering a population of over 280 million people. As of June 30, 2012, MetroPCS had approximately 9.3 million subscribers. For more information please visit www.metropcs.com.

Forward-Looking Statements

This release includes "forward-looking statements" for the purpose of the "safe harbor" provisions within the meaning of the Private Securities Litigation Reform Act of 1995, as amended, and rule 3(b)-6 under the Securities Exchange Act of 1934, as amended. Any statements made in this release that are not statements of historical fact, including statements about our plans, beliefs, opinions, projections, and expectations, are forward-looking statements and should be evaluated as such. Forward-looking statements include information concerning the reasons for our operational and financial results, the demand for wireless broadband services, our ability to meet customer demands, the projected launch date of our 4G LTE for All plan, our network capabilities, our ability to increase subscribers, expectations regarding future CPGA, our planned additions to and time of availability of handsets and the prices for such handsets, our ability to drive profitable growth, our guidance on capital expenditures for 2012 and statements that may relate to our plans, objectives, strategies, goals, future events, future revenues or performance, capital expenditures, financing needs, and other information that is not historical information. These forward-looking statements often include words such as "anticipate," "expect," "suggests," "plan," "believe," "intend," "estimates," "targets," "views," "becomes," "projects," "should," "would," "could," "may," "will," "forecast," and other similar expressions.

These forward-looking statements are based on reasonable assumptions at the time they are made, including our current expectations, plans, beliefs, opinions and assumptions in light of our experience in the industry, as well as our perceptions of historical trends, current conditions, expected future developments and other factors we believe are appropriate under the circumstances and at such times. Forward-looking statements are not guarantees of future performance or results. Actual financial results, performance or results of operations may differ materially from those expressed in the forward-looking statements. Factors that may materially affect such forward-looking statements include, but are not limited to:

the ability of our vendors to supply the handsets we need in the time frames we require;

our and our competitor's current and planned promotions, marketing, sales and other initiatives and our ability to respond to and support them;

our ability to manage our networks to deliver the services, content, service quality and speed our customers expect and demand and to maintain and increase the capacity of our networks and business systems to satisfy the demands of our customers and the demands placed by devices on our networks;

the highly competitive nature of our industry and changes in the competitive landscape;

the current economic environment in the United States; disruptions to the credit and financial markets in the United States; and contractions or limited growth on consumer spending as a result of the uncertainty in the United States economy;

our ability to manage our growth, achieve planned growth, manage churn rates, maintain our cost structure, and achieve additional economies of scale;

our ability to negotiate and maintain acceptable agreements with our suppliers and vendors, including roaming arrangements;

the seasonality of our business and any failure to have strong customer growth in the first and fourth quarters;

increases or changes in taxes and regulatory fees or the services to, or the manner in, which such taxes and fees are applied, calculated or collected;

the rapid technological changes in our industry, our ability to adapt, respond and deploy new technologies, and successfully offer new services using such new technology;

our ability to fulfill the demands and expectations of our customers, provide the customer care our customers demand, secure the products, services, applications, content and network infrastructure equipment we need, or which our customers or potential customers want, expect or demand;

the availability of additional spectrum, our ability to secure additional spectrum, or secure it at acceptable prices, when we need it;

our ability to adequately defend against suits filed by others and to enforce or protect our intellectual property rights;

our capital structure, including our indebtedness amount, the limitations imposed by the covenants in our indebtedness and the maintenance of our financial and disclosure controls and procedures;

our ability to attract and retain key members of management and train personnel;

our reliance on third parties to provide distribution, products, software content and services that are integral, used or sold by to our business and the ability of our suppliers to perform, develop and timely provide us with technological developments, products and services we need to remain competitive;

possible disruptions or intrusions of our network, billing, operational support and customer care systems which may limit or disrupt our ability to provide service or which may cause disclosure or improper use of our customers' information and the associated harm to our customers, our systems, our reputation and our goodwill;

the rates, nature, collectability and applicability of taxes and regulatory fees on the services we provide;

governmental regulation affecting our services and changes in government regulation, and the costs of compliance and our failure to comply with such regulations; and

other factors described or referenced in our annual report on Form 10-K for the year ended December 31, 2011 filed on February 29, 2012 and from time to time in our quarterly report on Form 10-Q, for the quarter ended June 30, 2012, to be filed on or before August 9, 2012, as well as subsequent quarterly reports on Form 10-Q, or current reports on Form 8-K, all of which are on file with the SEC and may be obtained free of charge through the SEC's website http://www.sec.gov, from the Company's website at www.metropcs.com under the investor relations tab, or from the Company by contacting the Investor Relations department.

The forward-looking statements speak only as of the date made, are based on current assumptions and expectations, and are subject to the factors above, among other things, and involve risks, uncertainties, events, circumstances and assumptions, many of which are beyond our ability to foresee, control or predict. You should not place undue reliance on these forward-looking statements. All future written and oral forward looking statements attributable to us or persons acting on our behalf are expressly qualified in their entirety by our cautionary statements. MetroPCS Communications, Inc. does not intend to, is not obligated to, and does not undertake a duty to, update any forward-looking statement to reflect the occurrence of events or circumstances after the date of this release, except as required by law. The results for the second quarter of 2012 may not be reflective of results for any subsequent period or the full year 2012. MetroPCS does not plan to update nor reaffirm guidance except through formal public disclosure pursuant to Regulation FD.



MetroPCS Communications, Inc. and Subsidiaries

Condensed Consolidated Balance Sheets

(in thousands, except share and per share information)

(Unaudited)





June 30,

2012



December 31,

2011

CURRENT ASSETS:

Cash and cash equivalents $ 1,901,168 $ 1,943,282

Short-term investments 447,386 299,972

Inventories 259,011 239,648

Accounts receivable (net of allowance for uncollectible accounts of $639 and $601 at June 30, 2012 and December 31, 2011, respectively) 87,860 78,023

Prepaid expenses 88,087 55,712

Deferred charges 82,365 74,970

Deferred tax assets 7,214 7,214

Other current assets 22,709 44,772

Total current assets 2,895,800 2,743,593

Property and equipment, net 4,069,340 4,017,999

Restricted cash and investments 2,076 2,576

Long-term investments 6,319 6,319

FCC licenses 2,561,904 2,539,041

Other assets 194,193 173,403

Total assets $ 9,729,632 $ 9,482,931

CURRENT LIABILITIES:

Accounts payable and accrued expenses $ 431,919 $ 512,346

Current maturities of long-term debt 35,306 33,460

Deferred revenue 244,390 245,705

Other current liabilities 30,263 25,212

Total current liabilities 741,878 816,723

Long-term debt, net 4,726,434 4,711,021

Deferred tax liabilities 924,613 817,106

Deferred rents 129,289 120,028

Other long-term liabilities 91,128 90,453

Total liabilities 6,613,342 6,555,331

COMMITMENTS AND CONTINGENCIES

STOCKHOLDERS' EQUITY:

Preferred stock, par value $0.0001 per share, 100,000,000 shares authorized; no shares of preferred stock issued and outstanding at June 30, 2012 and December 31, 2011 — —

Common stock, par value $0.0001 per share, 1,000,000,000 shares authorized, 363,402,032 and 362,460,395 shares issued and outstanding at June 30, 2012 and December 31, 2011, respectively 36 36

Additional paid-in capital 1,804,923 1,784,273

Retained earnings 1,329,257 1,159,418

Accumulated other comprehensive loss (8,586 ) (9,295 )

Less treasury stock, at cost, 873,008 and 602,881 treasury shares at June 30, 2012 and December 31, 2011, respectively (9,340 ) (6,832 )

Total stockholders' equity 3,116,290 2,927,600

Total liabilities and stockholders' equity $ 9,729,632 $ 9,482,931





MetroPCS Communications, Inc. and Subsidiaries

Condensed Consolidated Statements of Income and Comprehensive Income

(in thousands, except share and per share information)

(Unaudited)





For the Three Months Ended

June 30,



For the Six Months Ended

June 30,



2012 2011 2012 2011

REVENUES:

Service revenues $ 1,158,942 $ 1,113,292 $ 2,317,721 $ 2,163,509

Equipment revenues 122,238 96,161 240,049 240,320

Total revenues

1,281,180 1,209,453 2,557,770 2,403,829

OPERATING EXPENSES:

Cost of service (excluding depreciation and amortization expense of $133,736, $115,455, $265,959 and $227,282 shown separately below) 368,418 366,030 757,345 707,447

Cost of equipment 277,922 342,534 736,786 751,796

Selling, general and administrative expenses (excluding depreciation and amortization expense of $19,615, $19,070, $40,210 and $35,937 shown separately below) 167,494 154,556 344,088 324,327

Depreciation and amortization 153,351 134,525 306,169 263,219

Loss on disposal of assets 2,047 1,553 3,166 1,448

Total operating expenses 969,232 999,198 2,147,554 2,048,237

Income from operations 311,948 210,255 410,216 355,592

OTHER EXPENSE (INCOME):

Interest expense 69,486 66,980 139,569 123,541

Interest income (374 ) (511 ) (748 ) (1,026 )

Other (income) expense, net (210 ) (186 ) (313 ) (442 )

Loss on extinguishment of debt — 9,536 — 9,536

Total other expense 68,902 75,819 138,508 131,609

Income before provision for income taxes 243,046 134,436 271,708 223,983

Provision for income taxes (94,211 ) (50,101 ) (101,869 ) (83,269 )

Net income $ 148,835 $ 84,335 $ 169,839 $ 140,714

Other comprehensive income (loss):

Unrealized gains on available-for-sale securities, net of tax of $42, $40, $51 and $102, respectively 64 66 81 165

Unrealized losses on cash flow hedging derivatives, net of tax benefit of $1,034, $8,299, $2,606 and $7,923, respectively (1,032 ) (13,374 ) (4,165 ) (12,774 )

Reclassification adjustment for gains on available-for-sale securities included in net income, net of tax of $12, $57, $25 and $122, respectively (15 ) (93 ) (39 ) (197 )

Reclassification adjustment for losses on cash flow hedging derivatives included in net income, net of tax benefit of $1,575, $2,319, $3,023 and $4,118, respectively 1,945 3,762 4,832 6,639

Total other comprehensive income (loss) 962 (9,639 ) 709 (6,167 )

Comprehensive income $ 149,797 $ 74,696 $ 170,548 $ 134,547

Net income per common share:

Basic $ 0.41 $ 0.23 $ 0.46 $ 0.39

Diluted $ 0.41 $ 0.23 $ 0.46 $ 0.38

Weighted average shares:

Basic 363,263,805 360,226,487 362,991,209 358,616,324

Diluted 363,514,983 365,390,280 364,148,811 363,153,234





MetroPCS Communications, Inc. and Subsidiaries

Condensed Consolidated Statements of Cash Flows

(in thousands)

(Unaudited)





For the Six Months Ended

June 30,



2012 2011

CASH FLOWS FROM OPERATING ACTIVITIES:

Net income $ 169,839 $ 140,714

Adjustments to reconcile net income to net cash provided by operating activities:

Depreciation and amortization 306,169 263,219

Provision for uncollectible accounts receivable 3,238 261

Deferred rent expense 9,374 7,832

Cost of abandoned cell sites 941 380

Stock-based compensation expense 19,499 22,244

Non-cash interest expense 3,663 4,015

Loss on disposal of assets 3,166 1,448

Loss on extinguishment of debt — 9,536

Gain on sale of investments (64 ) (319 )

Accretion of asset retirement obligations 3,219 2,762

Deferred income taxes 107,237 81,395

Changes in assets and liabilities:

Inventories (19,363 ) 21,001

Accounts receivable, net (9,832 ) (4,710 )

Prepaid expenses (32,292 ) (14,512 )

Deferred charges (7,395 ) (5,157 )

Other assets 20,325 20,081

Accounts payable and accrued expenses (122,685 ) (85,346 )

Deferred revenue (1,315 ) 10,990

Other liabilities 2,846 6,266

Net cash provided by operating activities 456,570 482,100

CASH FLOWS FROM INVESTING ACTIVITIES:

Purchases of property and equipment (326,215 ) (451,573 )

Change in prepaid purchases of property and equipment (15,386 ) (17,691 )

Proceeds from sale of property and equipment 888 603

Purchase of investments (447,285 ) (299,826 )

Proceeds from maturity of investments 300,000 375,000

Change in restricted cash and investments 500 —

Acquisitions of FCC licenses and microwave clearing costs (22,831 ) (3,283 )

Cash used in asset acquisitions — (7,495 )

Net cash used in investing activities (510,329 ) (404,265 )

CASH FLOWS FROM FINANCING ACTIVITIES:

Change in book overdraft 29,261 1,263

Proceeds from debt issuance, net of discount — 1,497,500

Debt issuance costs — (15,351 )

Repayment of debt (12,695 ) (11,598 )

Retirement of senior secured credit facility debt — (535,792 )

Payments on capital lease obligations (4,211 ) (4,474 )

Purchase of treasury stock (2,508 ) (3,591 )

Proceeds from exercise of stock options 1,798 53,671

Net cash provided by financing activities 11,645 981,628

(DECREASE) INCREASE CASH AND CASH EQUIVALENTS (42,114 ) 1,059,463

CASH AND CASH EQUIVALENTS, beginning of period 1,943,282 796,531

CASH AND CASH EQUIVALENTS, end of period $ 1,901,168 $ 1,855,994



Definition of Terms and Reconciliation of Non-GAAP Financial Measures

The Company utilizes certain financial measures and key performance indicators that are not calculated in accordance with GAAP to assess our financial and operating performance. A non-GAAP financial measure is defined as a numerical measure of a company's financial performance that (i) excludes amounts, or is subject to adjustments that have the effect of excluding amounts, that are included in the comparable measure calculated and presented in accordance with GAAP in the statement of income or statement of cash flows, or (ii) includes amounts, or is subject to adjustments that have the effect of including amounts, that are excluded from the comparable measure so calculated and presented.

Average revenue per user, or ARPU, cost per gross addition, or CPGA, cost per user, or CPU, and Adjusted EBITDA are non-GAAP financial measures utilized by the Company's management to judge the Company's ability to meet its liquidity requirements and to evaluate its operating performance. Management believes that these measures are important in understanding the performance of the Company's operations from period to period, and although every company in the wireless industry does not define each of these measures in precisely the same way, management believes that these measures (which are common in the wireless industry) facilitate key liquidity and operating performance comparisons with other companies in the wireless industry. The following tables reconcile the Company's non-GAAP financial measures with the Company's financial statements presented in accordance with GAAP.

ARPU - The Company utilizes ARPU to evaluate its per-customer service revenue realization and to assist in forecasting future service revenues. ARPU is calculated exclusive of pass through charges that the Company collects from its customers and remits to the appropriate government agencies.

Average number of customers for any measurement period is determined by dividing (a) the sum of the average monthly number of customers for the measurement period by (b) the number of months in such period. Average monthly number of customers for any month represents the sum of the number of customers on the first day of the month and the last day of the month divided by two. The Company believes investors use ARPU primarily as a tool to track changes in our average revenue per customer and to compare our per customer service revenues to those of other wireless broadband mobile providers, although other providers may calculate this measure differently. The following table reconciles total revenues used in the calculation of ARPU to service revenues, which we consider to be the most directly comparable GAAP financial measure to ARPU.

Three Months Ended June 30, Six Months Ended June 30,

2012 2011 2012 2011

(in thousands, except average number of customers and ARPU)

Calculation of Average Revenue Per User (ARPU):

Service revenues $ 1,158,942 $ 1,113,292 $ 2,317,721 $ 2,163,509

Less: Pass through charges (15,645 ) (20,735 ) (32,150 ) (42,010 )

Net service revenues $ 1,143,297 $ 1,092,557 $ 2,285,571 $ 2,121,499

Divided by: Average number of customers 9,381,638 8,994,405 9,385,051 8,739,720

ARPU $ 40.62 $ 40.49 $ 40.59 $ 40.46



CPGA - The Company utilizes CPGA to assess the efficiency of its distribution strategy, validate the initial capital invested in its customers and determine the number of months to recover its customer acquisition costs. This measure also allows management to compare the Company's average acquisition costs per new customer to those of other wireless broadband mobile providers, although other providers may calculate this measure differently. Equipment revenues related to new customers are deducted from selling expenses in this calculation as they represent amounts paid by customers at the time their service is activated that reduce the Company's acquisition cost of those customers. Additionally, equipment costs associated with existing customers, net of related revenues, are excluded as this measure is intended to reflect only the acquisition costs related to new customers. The Company believes investors use CPGA primarily as a tool to track changes in our average cost of acquiring new customers and to compare our per customer acquisition costs to those of other wireless broadband mobile providers, although other providers may calculate this measure differently. The following table reconciles total costs used in the calculation of CPGA to selling expenses, which the Company considers to be the most directly comparable GAAP financial measure to CPGA.

Three Months Ended June 30, Six Months Ended June 30,

2012 2011 2012 2011

(in thousands, except gross customer additions and CPGA)

Calculation of Cost Per Gross Addition (CPGA):

Selling expenses $ 79,170 $ 78,522 $ 174,711 $ 170,384

Less: Equipment revenues (122,238 ) (96,161 ) (240,049 ) (240,320 )

Add: Equipment revenue not associated with new customers 84,581 59,355 178,649 134,589

Add: Cost of equipment 277,922 342,534 736,786 751,796

Less: Equipment costs not associated with new customers (170,565 ) (159,931 ) (465,394 ) (352,133 )

Gross addition expenses $ 148,870 $ 224,319 $ 384,703 $ 464,316

Divided by: Gross customer additions 781,349 1,261,091 1,782,985 2,786,971

CPGA $ 190.53 $ 177.88 $ 215.76 $ 166.60



CPU - The Company utilizes CPU as a tool to evaluate the non-selling cash expenses associated with ongoing business operations on a per customer basis, to track changes in these non-selling cash costs over time, and to help evaluate how changes in the Company's business operations affect non-selling cash costs per customer. In addition, CPU provides management with a useful measure to compare our non-selling cash costs per customer with those of other wireless broadband mobile providers. The Company believes investors use CPU primarily as a tool to track changes in the Company's non-selling cash costs over time and to compare the Company's non-selling cash costs to those of other wireless broadband mobile providers, although other providers may calculate this measure differently. The following table reconciles total costs used in the calculation of CPU to cost of service, which we consider to be the most directly comparable GAAP financial measure to CPU.

Three Months Ended June 30, Six Months Ended June 30,

2012 2011 2012 2011

(in thousands, except average number of customers and CPU)

Calculation of Cost Per User (CPU):

Cost of service $ 368,418 $ 366,030 $ 757,345 $ 707,447

Add: General and administrative expense 88,324 76,034 169,377 153,943

Add: Net loss on equipment transactions unrelated to initial customer acquisition 85,984 100,576 286,745 217,544

Less: Stock-based compensation expense included in cost of service and general and administrative expense (9,343 ) (10,960 ) (19,499 ) (22,244 )

Less: Pass through charges (15,645 ) (20,735 ) (32,150 ) (42,010 )

Total costs used in the calculation of CPU $ 517,738 $ 510,945 $ 1,161,818 $ 1,014,680

Divided by: Average number of customers 9,381,638 8,994,405 9,385,051 8,739,720

CPU $ 18.40 $ 18.94 $ 20.63 $ 19.35



Adjusted EBITDA - The Company utilizes Adjusted EBITDA to monitor the financial performance of its operations. This measurement, together with GAAP measures such as revenue and income from operations, assists management in its decision-making process related to the operations of the company's business. Adjusted EBITDA has limitations as an analytical tool and should not be considered in isolation or as a substitute for income from operations, net income, or any other measure of financial performance reported in accordance with GAAP. In addition, other providers may calculate this measure differently.

The Company believes that analysts and investors use Adjusted EBITDA as a supplemental measure to evaluate its overall operating performance and that this metric facilitates the comparisons with other wireless communications companies. The Company uses Adjusted EBITDA internally as a metric to evaluate and compensate its personnel and management for their performance, and as a benchmark to evaluate its operating performance in comparison to its competitors. Management also uses Adjusted EBITDA to measure, from period-to-period, the company's ability to provide cash flows to meet future debt services, capital expenditures and working capital requirements and fund future growth.

The following tables illustrate the calculation of Adjusted EBITDA and reconcile Adjusted EBITDA to net income and cash flows from operating activities, which we consider to be the most directly comparable GAAP financial measures to Adjusted EBITDA.

Three Months Ended June 30, Six Months Ended June 30,

2012 2011 2012 2011

(in thousands)

Calculation of Adjusted EBITDA:

Net income $ 148,835 $ 84,335 $ 169,839 $ 140,714

Adjustments:

Depreciation and amortization 153,351 134,525 306,169 263,219

Loss on disposal of assets 2,047 1,553 3,166 1,448

Stock-based compensation expense 9,343 10,960 19,499 22,244

Interest expense 69,486 66,980 139,569 123,541

Interest income (374 ) (511 ) (748 ) (1,026 )

Other (income) expense, net (210 ) (186 ) (313 ) (442 )

Loss on extinguishment of debt — 9,536 — 9,536

Provision for income taxes 94,211 50,101 101,869 83,269

Adjusted EBITDA $ 476,689 $ 357,293 $ 739,050 $ 642,503





Three Months Ended June 30, Six Months Ended June 30,

2012 2011 2012 2011

(in thousands)

Reconciliation of Net Cash Provided by Operating Activities to Adjusted EBITDA:

Net cash provided by operating activities $ 319,665 $ 343,786 $ 456,570 $ 482,100

Adjustments:

Interest expense 69,486 66,980 139,569 123,541

Non-cash interest expense (1,833 ) (2,022 ) (3,663 ) (4,015 )

Interest income (374 ) (511 ) (748 ) (1,026 )

Other (income) expense, net (210 ) (186 ) (313 ) (442 )

Provision for uncollectible accounts receivable (3,345 ) (95 ) (3,238 ) (261 )

Deferred rent expense (4,582 ) (3,738 ) (9,374 ) (7,832 )

Cost of abandoned cell sites (518 ) (323 ) (941 ) (380 )

Gain on sale and maturity of investments 27 151 64 319

Accretion of asset retirement obligations (1,630 ) (1,449 ) (3,219 ) (2,762 )

Provision for income taxes 94,211 50,101 101,869 83,269

Deferred income taxes (92,880 ) (49,138 ) (107,237 ) (81,395 )

Changes in working capital 98,672 (46,263 ) 169,711 51,387

Adjusted EBITDA $ 476,689 $ 357,293 $ 739,050 $ 642,503

Contacts

MetroPCS Communications, Inc.

Keith Terreri, 214-570-4641

Vice President - Finance & Treasurer

or

Jim Mathias, 214-570-4641

Director – Investor Relations

investor_relations@metropcs.com

Recent Stories

View Press Release

MetroPCS Communications, Inc. to Host 2nd Quarter 2012 Earnings Conference Call

June 19, 2012

DALLAS--(BUSINESS WIRE)--MetroPCS Communications, Inc. (NYSE: PCS) will host a conference call to discuss its financial and operational results for the second quarter 2012 on Thursday, July 26, 201... more »

View Press Release

MetroPCS Communications, Inc. to Present at the 40th Annual J.P. Morgan Global Technology, Media and Telecom Conference

May 11, 2012

DALLAS--(BUSINESS WIRE)--Thomas C. Keys, President and Chief Operating Officer, and J. Braxton Carter, Chief Financial Officer and Vice Chairman, of MetroPCS Communications, Inc. (NYSE: PCS), will ... more »

View Press Release

MetroPCS Communications, Inc. to Present at the Jefferies 2012 Global Technology, Media & Telecom Conference

April 27, 2012

DALLAS--(BUSINESS WIRE)--J. Braxton Carter, Chief Financial Officer and Vice Chairman, of MetroPCS Communications, Inc. (NYSE: PCS), will speak at 2:15 p.m. Eastern Daylight Time (EDT) on Monday, M... more »

More Stories

RSS feed for MetroPCS Communications, Inc.

MetroPCS Communications, Inc.

Release Versions

EON: Enhanced Online News

Company Information Center

MetroPCS Communications, Inc. RSS feed for MetroPCS Communications, Inc.

NYSE:PCS [View stock quote and chart] [View SEC Filings]

ISIN: US5917081029

Get Annual Report

inShare

Share

EmailEmail

Print

All News

Business Wire