Messaging plans going to be required features with AT&T?
This article contains unofficial information.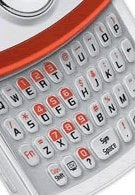 Will wireless mobile customers ever again take control of what kind of plans they'll have access to? We've already seen a shift in how wireless carriers are making it mandatory for certain devices to require data plans – even if the user doesn't ever plan on using it. Verizon has done it and AT&T followed shortly. Now there are some rumblings, according to one of BGR's tipsters, that AT&T will require a mandatory text/messaging plan with activation. We know already all too often how this move may prevent any dissatisfied customers who are charged overages from complaining about exorbitant bills. On the flip side though, there are some people out there that could care less about ever having to text. We'll see how this one will pan out, but just be expected if the move does go forward.
source:
BGR