Messages with web-links to mobile phones - it's patented
23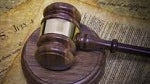 Patent fatigue aside, a feature that many users have used to one degree or another for years is patented and many businesses have been snared by the patent holder. The New York Times is leading the legal defense of a group of companies that use the feature regularly, and have been for years. They thought it was free.
Turns out, it is not. The technology we are all accustomed to, receiving text messages from businesses which contain web-links to news or information has been protected for quite some time. Richard J. Helferich outlined how such a system would work, and filed with the US Patent and Trademark Office in 1997. He was granted several patents and as such, he has the right to protect them.
You may be wondering why we have not heard much about any litigation on this technology considering that since 2008, Helferich's company, Helferich Patent Licensing (HPL), has only filed 23 suits against well known companies, such as Best Buy and the NBA. The other reason we do not hear much about these proceedings is because HPL claims over 100 companies have settled with them. HPL offers companies the opportunity to settle for a one-time fee of $750,000. That's real money, but still a drop in the bucket compared to what many companies might end up paying in legal and court fees.
HPL counts Apple, Inc., Walt Disney and McDonald's among the companies that have settled with them.
The New York Times says it is trying to keep these patents from becoming a burden on commonplace activities. They may argue that HPL does not do anything other than acquire patent fees as its way of doing business. Problem is, "patent trolling," as it is often called, is perfectly legal.
The Times does have a little muscle on its team, CBS, Comcast and J.C. Penny to name a few, so this case's profile may increase as proceedings continue.
source:
The Washington Post
Recommended Stories