Meizu to reveal the MX4 on March 6th
3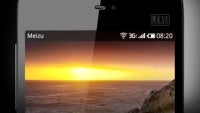 Chinese manufacturer Meizu is invitingthe media to its Paris event this Thursday, March 6th. We expect acharmante reveal of Meizu's new flagship, the MX4, to be thestar of the evening. Another staple of the event could be an Ubuntuphone, since Meizu is confirmed to be among the first to launch ahandset running Canonical's OS in 2014.
Previous gossip about the MX4 suggestedit will have two versions with 1080p and QHD displays. Other than thedisplay, there is little in the way of rumored specifications.Reportedly, the MX4 will have a 5.5-inch display, and a QualcommSnapdragon 801 or Exynos 5 Octa chipset.
This impending Paris reveal means thatMeizu could actually get ahead of Xiaomi in its European expansionefforts. A nice flagship phone, a Canonical deal, and wideavailability at a decent price could establish Meizu's name in theWestern part of the globe as well.
source: IntoMobile