Meizu M1 Note (Blue Charm) first camera samples, benchmarks surface
9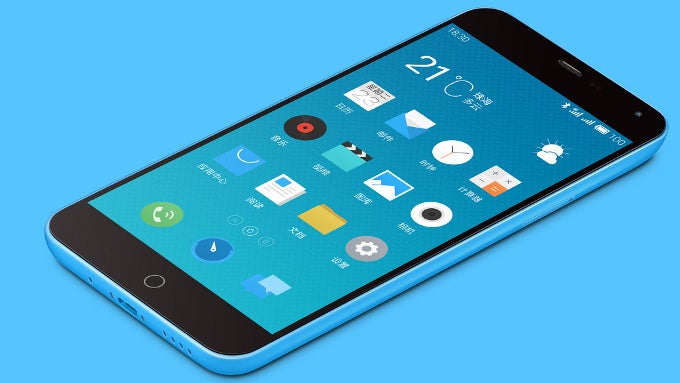 The Meizu M1 Note (Blue Charm) is a new phone from China that you'll hear a lot more in the next few months for a simple reason: it offers a 5.5-inch 1080p Full HD display, a capable 64-bit octa-core chip, and a 13-megapixel camera for just $160 (¥999). All of that encapsuled in a design that is an unapologetical copy of iPhone 5c down to the vibrant colors and glossy finish. But is it any good, you may wonder, sprinkling those doubts with musings about the quality of Chinese products?
The first Meizu M1 Note camera samples and processor benchmarks are now out, giving us a preliminary answer to that question. The answer is a resounding yes, especially when you compare the performance with what's offered in the same price bracket by other companies. Let us also clarify - for those of you who don't follow the Chinese smartphone world - that Meizu is a name with a reputation for its meticulous designs. In fact, it has adopted an aluminum frame for its flagships, and is one to ship devices with some of the slimmest side bezel out there, making even large-screen phones appear more compact.
First, let's start with the M1 Note camera samples. The Blue Charm sports a 13-megapixel camera with f/2.2 aperture lens. We would not draw any final conclusions as these images are likely coming from a prototype (one very close to final, though), but it is obvious that the camera is able of capturing good detail and images even under lower light appear fairly sharp and without any huge issues in color. There are also two selfies shot on the 5-megapixel front shooter, which also look fine (they are noisy, but do keep in mind that they are captured in the later afternoon hours).
Next, we now have three entries for the M1 Note in the Geekbench repository of results, and those average at around 750 for single-core performance (while early 2014 flagships like the Galaxy S5 and HTC One (M8), in comparison, average at around 950, so the M1 Note is some 20% slower), and the excellent 3800 for multi-core performance (which is close to the top of the smartphone ranks). Keep in mind that we're looking at the 64-bit MediaTek MT6572 octa-core chip on board the M1 Note. It features eight Cortex A53 cores running at up to 1.7GHz.

Meizu M1 Note Geekbench scores
Not bad for a $160 device (and that's the full, off-contract price), is it? There's one catch, though - the Meizu M1 Note will be available only in China, and we're certain that supply will be tight.