Meet the first Philips-branded smartphone to sport a Quad HD display: I966 Aurora
31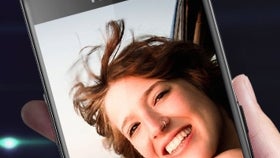 Philips smartphones aren't well known outside of Asia, but that doesn't mean there are no interesting devices among them. The latest Philips handset, called I966 Aurora, was recently released in China as the company's first to sport a 1440 x 2560 pixels display. This Quad HD screen measures 5.5-inches, so we're dealing with a pretty big handset here.
Interestingly, the I966 doesn't run Android, like most other Philips smartphones. Instead, it's based on Alibaba's YunOS (aka Aliyun OS), a new platform developed for China-only devices.
The high-resolution display isn't the only notable feature of the Philips I966 Aurora. The handset is a true powerhouse, capable of standing next to most other high-end smartphone out there. The I966 is powered by a quad-core 2.5 GHz Snapdragon 801 processor, has 3 GB of RAM, and 32 GB of internal memory. Other features include: fingerprint scanner, 20.7 MP Sony-made rear camera with dual LED flash, 8 MP front-facing camera, LTE, and a 3000 mAh battery.
As you'd imagine, the Philips Aurora is not cheap. It's currently being sold for around $600 (3,699 Yuan) in China, via one of the country's largest online retailers. It's hard to believe that the smartphone will be available outside of China, so don't expect to see it being released anywhere near you (unless, of course, you live in the People's Republic).