Meet the Oukitel U9: An octa-core smartphone with a 1080p 2.5D display, 3 GB of RAM and more for around $200
19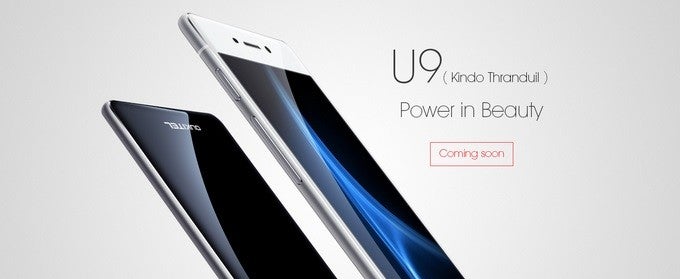 In the latest of a stream of strong handsets rolling into the market at very low cost, little-known Oukitel is about to introduce its interesting-looking U9 smartphone. While, for most, it's a mid-ranger at best, the U9 will likely go down as the company's flagship, and although fans of top-notch performance probably won't be keen, the $200 price tag of this octa-core device may pique the interest of shoppers on a budget.
Even if you've a vested interest in obscure Chinese manufacturers, it's likely that you're unfamiliar with Oukitel. This is because the company has mostly focused on making devices for others up until now, but after dropping a couple of scarcely-noteworthy handsets in recent times, the U9 seems like it might be worth writing home about.
Firstly, it will pack a 5.5-inch 1080p display of the 2.5D variety. The not-quite-3D effect should make games and visual elements appear somewhat three-dimensional, which is a neat quirk, but it's not the only attribute of the U9 worth looking at. The handset also includes 3 GB of RAM, and will be powered by MediaTek's
MT6753 processor
, which is a 64-bit octa-core SoC. While not a powerhouse chipset by any means, the MT6753 does support worldmode LTE, so will operate on any 4G network, and should offer more than enough bite to cope with most tasks.

Elsewhere, the device will include a 16-megapixel rear-facing Sony shooter, and will apparently run on Android 5.1 right out of the box. There's no word on pricing as yet, but Neowin speculates a price point of $200, which, if close to the real cost, would equate to a very sweet deal indeed.
The Oukitel U9 should be available from the middle of next month in the colors you see above, as well as a leaked white + gold color option. You can ogle some delicious shots of the latter in the gallery, courtesy of Chinese retailer AntElife, and we'll leave you to decide how closely it resembles the Apple iPhone 6..