Medium reader app for iPhone now available
4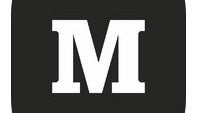 A bit over a week ago, we told you that Medium would be releasing an iOS app for its site, and that app was supposed to come within a week. There was a bit of a delay, but the app has just landed for iPhones and it looks quite nice, which shouldn't be a surprise. Medium is a site dedicated to "amplifying" the voice of those who have something to say.
The site focuses on medium to long-form writing, mostly essays, on a wide range of topics. It is a place for you to go if you have something you want to say, and maybe you know that no one will hear your message if you were to post it on Tumblr or Wordpress or Facebook. Medium adds the visual pop, and also groups stories in unique categories, like "The Obvious Collection", "Human Parts", and "Adventures in Consumer Technology". That amplification is a key focus of the new app.
You can choose which collections to follow, but as you swipe through your reading list in the app, you don't really have control over what will come up next. There is no search feature, and no list of headlines where you can easily dismiss articles. It is a bit of an odd way to browse through a reading app at first, but it can quickly become addictive, like StubleUpon or YouTube surfing.
No word yet on an Android app, but we're definitely looking forward to getting one.