MediaTek besieged by heavy demand, rushes to get orders out in September
11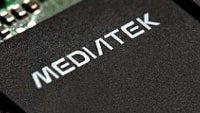 MediaTek has become the go to chip provider for low-end smartphone manufacturers. With that niche of the smartphone market surging, the company has been working hard to get orders out on time. Thanks to strong sales in China and other emerging markets of the dual-core MT6572, the company had its second best month ever in terms of revenues last month.
Talk of shortages for the MT6572 as well as for its quad-core MT6589T and MT6582 has led MediaTek's customers to order even more chips to make sure that they are not shut out. Apparently, silicon withdrawal is bad for handset manufacturers' business. According to industry sources, September looks like it will be a record month for MediaTek with revenue poised to hit $14-15 billion NT ($468 million-$502 million). July's near record take was $13.22 billion NT ($440 million USD) which was a 35.5% gain from June and a 43% gain year-over-year. The company is pushing hard to make sure that follow-up orders placed by customers are shipped no later than next month.
Because of the low price of its chips, MediaTek finds itself in such models as the Xiaomi Red Rice. That model is powered by MediaTek's MT6589T and offers quad-core goodness for a price equivalent to $130 USD. But last month
MediaTek announced the world's first true octa-core chip
, the MT6592. All eight cores can be used at one time without overheating. That compares with the Samsung Exynos 5 octa-core processor that can only use one group of four cores at a time. The MT6592 could give another boost to MediaTek's revenues when mass production begins this November.
source:
DigiTimes