Max Payne for Android delayed until next week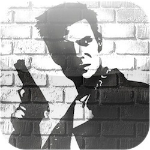 If you've been waiting for Rockstar Games to finally release the port of the classic action game Max Payne for Android, it looks like you'll have to wait just a little bit longer. Rockstar confirmed today that the release has been delayed until next week "or so".
The developer didn't give much as far as specifics, just saying that the game will be "out in the next week or so." The reason given was that the team needed to do some extra testing to make sure that the game would run well "on as many Android devices as possible".
We can't say if the "or so" means a bit less or a bit more than a week, but either way, Max Payne should be slowly Bullet-time diving onto your Android soon enough.