MasterCard wants to link with your smartphone location data to prevent fraud when traveling
1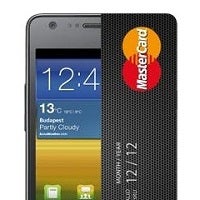 If you have ever traveled internationally, it is possible you encountered that frustrating moment when your credit card got declined while trying to buy a load of souvenirs. Generally, notifying your bank of your travel plans avoids such problems, but not always.
MasterCard has developed an opt-in program that ties in with your location to enable a hassle free purchase experience. If you are traveling (or not), and you use your card, and you have your smartphone with you, MasterCard will use that proximity as part of the fraud prevention measure.
The benefit is that you do not have to call your bank before you travel, and (assuming you are not over limit) you do not have to worry about your card being declined. There is the small matter of a lot of people turning on the data feature on their phone when they travel abroad, however. MasterCard apparently has plans for that as well, through the purchase of pre-paid packages to facilitate transactions. Pricing details were not revealed though.
With
T-Mobile announcing its international data roaming
agreements, and
AT&T ramping up its LTE roaming
arrangements, it is simply a matter of time before we start to see international roaming rates for data begin to fall. That said, another technical avenue that might be explored would be the use of Wi-Fi data.
While MasterCard has a handle on the financial part of the deal, the mobile tech is not its strong suit. That role is fulfilled by a company called Syniverse, based in Tampa, Florida and a former business unit of GTE (later Verizon), responsible for managing inter-carrier data back when roaming in the United States was an issue that required cross-market billing. That company provides services and maintains standards that track cross-carrier, cross-market wireless data which includes geo-location data.
The program is currently in the pilot phase, but with over 2 billion MasterCard cards in circulation, you can expect to see this gain traction quickly.
source:
MSN Money