Massachusetts lawmakers hit ride-hailing services like Uber and Lyft with 20¢-per-trip fee
4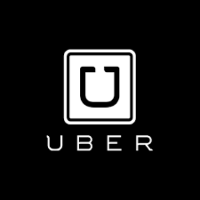 Though Uber is considered among the poster children of the modern Digital Age, it hasn't been a completely smooth ride for the app-based ride company. Uber's rise to prominence has been
fraught with legal issues across the globe
, while pre-existing taxi drivers and companies have been, for the most part,
less than accommodating
. To add to the never-ending stream of roadblocks, the state of Massachusetts will hit ride-hailing services like Uber and Lyft with a 20-cents-per-ride tax — a quarter of which will be handed to taxi firms.
The 20-cent taxation has been signed by Republican Governor Charlie Baker as part of a broader move to regulate the continued emergence of ride-hailing services. Uber and Lyft are among the more well-known occupants of this category, but there are many start-ups within the sector that will be hit with the fee.
The ride-hailing-versus-taxi debate is a polarizing one, and the new Massachusetts law has brought these divides of opinion to the surface once more. Kirill Evdakov, CEO of ride service Fasten, says
"I don't think we should be in the business of subsidizing potential competitors."
On the contrary, the Boston area's Independent Taxi Operator's Association chief Larry Meister feels that Uber et al should be monitored by same regulations that traditional cab drivers are to abide. He adds that
"[ride services have] been breaking the laws that are on the books, that we've been following for many years."
While 5 cents will go to taxis, half of new tax will go to cities and towns. The final 5 cents is to be placed in the state transportation fund. Though it sounds like a minuscule fee, Uber and Lyft alone account for 2.5 million journeys within Massachusetts. At such a rate, the new scheme would cost the firms upwards of a combined $6 million annually.
The rationale behind the 20-cent fee is to help boost
"new technologies and advanced service, safety and operational capabilities."
The 5-cent taxi subsidy will run for five years until the end of 2021, after which the 20-cent fee will be split between the state and cities/towns. By 2016, the fee will be completely scrapped.
The law is thought to be the first of its kind within the United States, though it seems plausible that other areas could soon follow suit.
Do you think it's right that the Massachusetts government is seeking to level the playing field between taxis and more contemporary services like Uber? Let us know what you think in the comment section below.