Marshmallow makes the Android numbers for November, but KitKat is still in the lead
21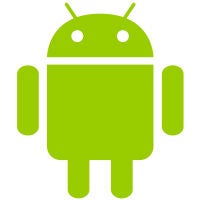 The November update of the Android platform distribution stats has been released and Android 6.0 Marshmallow has made it's first appearance on the list. Of course, Marshmallow only started its limited rollout to Nexus devices one month ago, so it isn't on very many devices. Unfortunately, Lollipop only made a minor gain this month.
Android 4.4 KitKat is still the number one version of Android in the wild at 37.8%, down slightly from 38.9% last month. Lollipop (Android 5.0 and 5.1) adds up to 25.6%, which is up from last month when it was at 23.5%. Jelly Bean was the only other version to make a significant move, dropping from 30.2% in October to 29% now.
Android 6.0 Marshmallow made the list with a slim 0.3%. But, that number might actually be a bit more impressive than it sounds, because Lollipop took a few months before it showed up on the list after its release last year. Of course, there is the possibility that Google artificially held back Lollipop's numbers, because the threshold is supposed to be 0.1%, but when Lollipop first showed up it was at 1.6% in February of 2015. It's kind of hard to imagine that Lollipop made a jump like that in one month after starting its rollout in November of 2014. So, we can't really say for sure how Marshmallow is comparing.