Marshbot is Foursquare via SMS, but you shouldn't ask it questions
1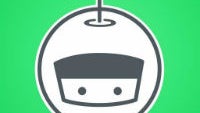 The idea of a chatbot makes sense -- you want information or an action performed, so you ask the bit and it does what you need. The idea of push notifications make sense too -- there may be info you want, so an app tries to predict that and give it to you without you asking. Then, there's Marshbot, a new service from Foursquare that is a weird hybrid of the two, which doesn't make sense.
The promise of Marshbot is to learn where you like to go and what food you like in order to send you recommendations (like the Foursquare app already does). Marshbot is an app for iOS that is designed to look like a text conversation (and Foursquare says you'll get recommendations via SMS), but Foursquare says Marshbot is not a chatbot and you shouldn't ask it questions. The idea appears to be that you tell it what you like, it learns where you like to go, and eventually, even though the app is designed like a text conversation, you should get proactive recommendations for places without needing to chat with Marshbot.
Confused yet? We certainly are. If you're not supposed to chat with it, the design makes no sense. Of course, without it being designed like a chatbot, it doesn't make sense as to why this app needs to exist separately from Foursquare.
Right now, the app is only available for iOS and it will only allow you to sign up for a waitlist to get access. Marshbot is starting with testers in NYC and San Francisco with plans to roll out gradually. If anyone gets in, let us know in the comments how it is!