Mark your calendars: July 29 is the release date for Windows 10, reservation notices going out now
43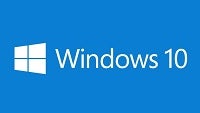 In the early morning hours of June 1st, anyone working on their PC or Windows tablet might have spotted a new Windows-shaped notification in their task bar.
At about the same time, Microsoft's Terry Myerson posted to the Windows Blog, and Joe Belfiore tweeted that Windows 10 would be available July 29th. The Windows team also posted a couple videos to highlight all the features of Windows 10.
If you clicked on the Windows notification, it brought up a brief 5-slide dialog inviting you to reserve your free upgrade to Windows 10 now. Once it is available, your computer will download the large 3GB file to update the operating system.
The remainder of the slides gloss over all the things that anyone who has ever used a PC in the past 20 years will find familiar. The Start Menu is back, multitasking is further eased allowing easy snapping of up to four windows on-screen at once, and of course there is Cortana.'
Another new arrival to Windows 10 is a new web browser, Microsoft Edge. If you happen to have been playing around at all with Windows 10 preview, you can see that Edge is like the "un-Explorer." Windows 10 also fully leverages "universal apps," a feature that Microsoft drove home during the Build developer conference in April.
Thanks to the voluminous feedback from more than 4 million Windows Insiders, Microsoft is ready to deliver the free upgrade to all its Windows customers.
Of course, this is Windows 10 for PCs and tablets. Windows 10 Mobile for smartphones is due later in the year, however, no date has been set, and given the current look and feel of the preview, we think it will be a few months at the soonest after Windows 10 makes its official debut.
What do you think about what Microsoft has done to make Windows 10? The integration of Cortana in some areas makes for pretty interesting comparisons to Google's Now on Tap, but we will have to see how the final build comes along.
Have you received an invitation to reserve Windows 10?
reference:
Windows Blog