Mark Zuckerberg strikes back at Tim Cook, says it's okay to make you a product, and that Apple products should be cheaper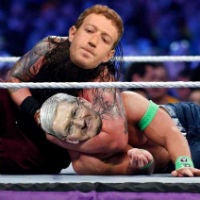 There is a distinct difference in the way that Apple makes its money compared to companies like Google and Facebook; and, recently, Apple has started to use that difference as a marketing point by playing off of the general unease around privacy and personal data. But, Facebook CEO Mark Zuckerberg is defending his company's business model and striking back at comments made by Apple's Tim Cook.
The backstory is that Tim Cook took a jab at both Facebook and Google by saying that ad-supported services were a "ridiculous concept", and that "when an online service is free, you're not the customer. You're the product." The haymaker from Cook was in saying that users "have a right to be worried" by businesses that make their money collecting personal data. Unsurprisingly, Mark Zuckerberg doesn't agree with this idea, and hit back in an interview with
Time
, saying:
A frustration I have is that a lot of people increasingly seem to equate an advertising business model with somehow being out of alignment with your customers. What, you think because you're paying Apple that you're somehow in alignment with them? If you were in alignment with them, then they'd make their products a lot cheaper!
It's a very interesting argument, and one that doesn't have a clear answer. We definitely understand those who don't trust companies like Facebook and Google, and would rather protect their personal data. But, the trouble there is that those same people often think that they are somehow entitled to get these services for free by using ad-blockers.
We tend to fall on the side of ad-supported services (given that we are an ad-supported site), because the problem with Tim Cook's idea is that he is trying to conflate personal data with personally identifiable data, and he ignores the
benefits to the user
of the model. Ad-supported services know about your habits, but common practice so far has dictated that advertisers never actually know who you are. Personally identifiable data, like real names, are kept separate from advertisers. Of course, you have to be able to trust companies like Facebook and Google to keep it that way. If you do, then you get pretty awesome services at no out-of-pocket cost to you.
What do you guys think?