Man camping in front of an Apple store awaiting the arrival of the iPhone 5
99+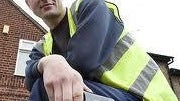 That the next iPhone is the most eagerly awaited smartphone right now is a statement that many of you would probably agree with. However, what extremes could one possibly go to in order to get their hands on one before anybody else thus proving their nerdiness?
To Rob Shoesmith, witnessing the arrival of the iPhone 5 seems to be the most important thing in the World right now
as he is camping in front of the Covent Garden Apple store in London already. Is he just another iObsessed geek with no life of his own? Well, in reality, that might not be the case as Rob works in the marketing department at Medl Mobile – an iOS software development studio.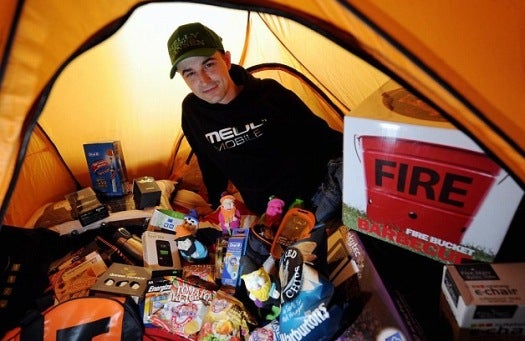 Rob Shoesmith is camping in front of an Apple store in London awaiting the arrival of the iPhone 5
He calls his stunt a
"marketing and PR experiment"
and is sharing the experience with the World by blogging and tweeting all about it. There is a catch, however, as Rob is not allowed to spend any money on anything he takes with him. Luckily, many companies such as Skype, Domino's Pizza, Cadbury, Mountain Dew, Kenneth Cole, Weight Watchers and Gillette have shown interest in sponsoring the experiment and have provided Mr. Shoesmith with snacks, drinks and all sorts of other goodies.
So, how much more will Rob have to live in his tent for? If the rumors are to be believed, the next iPhone will be announced officially in September the earliest, yet the smartphone is not likely to land in London earlier than October of this year. Until then, those who wish to keep an eye on the PR stunt can
follow Rob on Twitter
or
check out his blog
.
source:
Los Angeles Times