MLB At Bat 2013 will be ready for BlackBerry 10 by opening day
2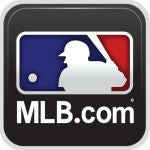 It may be the third most popular major sport in America, but baseball is still the national pastime, and a key addition to any mobile platform is having the official MLB.com At Bat app. And, while it won't be there for the launch of BlackBerry 10, MLB Advanced Media has committed to having the 2013 version of the app ready for opening day of the MLB season, which is slated for March 31st.
The full set of features for the app is still unknown, but we do know that it will have the standard scores, standings, stats, and news options. Other features will be announced eventually, but MLB has said it will feature "a user interface optimized for the new BlackBerry 10 mobile computing experience." So, really it's just a matter of whether or not the app will give access to the full library of video that At Bat subscribers get on other platforms.
This is a pretty big get for BlackBerry, because it's an app that even Windows Phone doesn't have yet. RIM has been pushing hard to get developers on board, and has
promised 70,000 apps
for the platform's launch. It looks like we may find better quality apps than you might expect from a new mobile platform.