MIT develops mobile app that helps those on a diet count calories and lose weight
11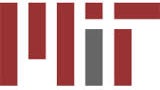 Researchers at MIT have developed a mobile app that makes it easier for those who count calories to figure out how many they are consuming during a meal. In theory, this should allow them to have more control over their diet, and help them lose weight. With the app, the user verbally lists the foods that he or she is going to eat, and the app calls up the nutritional value of the food culled from a USDA database.
Images of the food are shown on the screen along with a drop-down menu that helps the user further refine the calorie count based on the precise amount of food that will be eaten. MIT researchers say that currently available apps that count calories are "tedious" which makes it hard for those on a calorie-counting diet to stick with the plan. As a result, those on a diet end up not sticking with the plan to count calories, and don't lose weight
The app developed by MIT will purportedly make it easier for those on a diet to count calories simply by describing the meal. The easier the process, the more likely it is that those needing to lose weight will stick to the program.
As an example of how the app works, a person on a diet might say that "For breakfast, I had a bowl of oatmeal, bananas, and a glass of orange juice." But suppose the person only had half a banana instead. He could then make a change and state that "I had half a banana." The system will then update the data it displays about bananas while leaving the rest of the information intact.
A prototype of the app was recently displayed at the International Conference on Acoustics, Speech, and Signal Processing in Shanghai.
source:
BGR