Lyft and Waze team up to get you to your destination faster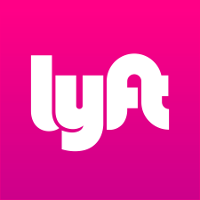 Remember crowd sourced navigation app Waze? Not only does it give you directions based on Waze users real-time reports of traffic tie ups, it also lets you know where the cops are hiding. Back in the summer of 2013,
Google purchased Waze
and added some of its capabilities to Google Maps. Waze has entered into a partnership with ride-sharing firm Lyft. The latter will get to use Waze's Transport SDK to offer new in-app features for Lyft drivers and passengers.
Lyft drivers will be able to see their route update in real time using Waze. As a driver heads to his next stop, passenger pickups are added via Waze. This allows for more efficient Lyft Line matches and helps everyone get to their destination faster. While navigating using Waze, drivers pressing the "Return to Lyft" button will immediately see the Lyft app appear on the screen. This way, the Lyft driver can use Waze to navigate, hit the "Return to Lyft" button, and click on the "arrived" or "drop off" button when appropriate.
As part of the partnership agreement, Waze will now be the default navigation app for Lyft drivers. As a result, the navigation app can help Lyft drivers obtain high scores since navigation is one of the most important metrics used to determine such rankings.
"Lyft chose to partner with Waze because they share our vision of transforming urban transportation. Since Waze launched in 2007, its novel approach to crowdsourcing data to curate the best route for cars on the road has helped reduce congestion and pollution in our cities. Together, we're able to even more significantly contribute toward our shared goal – while simultaneously making the Lyft experience smoother, faster, and more delightful for drivers and passengers."-Lyft
If you are a Lyft driver or loyal user of the service, you should be able to notice some improvements in the time it takes to get from point "A" to point "B."
source:
Lyft
via
Phandroid