Low priced Apple iPhone said to take design cues from the Apple iPod touch and Apple iPhone 5
35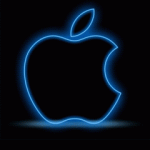 When rumors started circulating about a "mini" version of the Apple iPad, Apple denied the existence of such a device up and down. But where there's smoke, there's fire and sure enough, the
Apple iPad mini
was finally launched. Will history repeat itself with a low priced Apple iPhone? There are similarities. Steve Jobs poo-pooed the idea of a 7 inch tablet and Phil Schiller says that there is no low priced Apple iPhone in the works. Despite the protestations of both executives, the rumors continued. We know that the
Apple iPad mini
proved to be a real device, and according to sources who have actually seen the low cost iPhone, this is
going to be a real device
too.
Apple iPhone 5
and the
Apple iPod touch
and the classic Apple iPod. It has a 4 inch screen like the iPhone 5, and even matches the
640 x 1136 resolution
of the Retina display on the 6th generation Apple iPhone. The volume buttons on the side are similar to what you see on the
Apple iPhone 4
,
Apple iPhone 4S
and Apple iPhone 5 except that they are longer and narrower like on the Apple iPod touch and the
iPhone 3G
/
3GS
. The low cost model is believed to be half a millimeter taller and wider than the Apple iPhone 5 while being 1mm thicker. According to iLounge, the budget version of the Apple iPhone "
will look a lot like an iPhone 5 from the front, an iPod classic from the side, and an iPod touch 5G on the bottom—only made from plastic rather than glass or metal
."
We belong to the "Where there is smoke, there is fire" club and there are just too many rumors and speculation out there for there not to be some semblance of truth to the idea that a low cost version of the iPhone is coming. It won't look as thin as the Apple iPod touch and it will be made of plastic. If earlier speculation pans out, it will be available in various colors. The sad part is that this could be what passes for innovation from Apple these days.
source:
iLounge
via
RedmondPie