Low-battery warning humor
22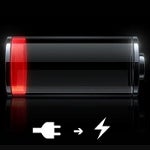 Have you ever ignored the low-battery warning on your smartphone, only to be suddenly shocked when the screen turned off? You probably wondered why you weren't
warned
of the impending doom, when in reality you were alerted a number of times. Would it help if the low-battery warning was humorous?
The crew at College Humor did what they do best and put together a sequence of a low battery indicator with a mind of its own. In this day and age of larger sized batteries, like the 3300mAh cell on the
Motorola DROID RAZR MAXX HD
, or the
4050mAh cell
on the
Huawei Ascend Mate
(which is powering a 6.1 inch screen, mind you), perhaps these warnings aren't as prevalent as they used to be. But if you are a power user, you still might be used to receiving these messages.
If you need a chuckle after a long day, take a look at the battery warnings below.
source:
CollegeHumor
via
Gizmodo