Love Crossy Road? Try these 7 casual obstacle games for Android and iPhone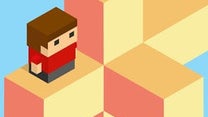 The year was 1981 when the game Frogger came out. Its objective – to help a bunch of frogs cross a busy highway and a hazardous river – was simple, but innovative enough to draw the attention of players of all ages. And they couldn't get enough of it. Frogger sold by the millions across multiple platforms in the years that followed, earning its spot in the video games hall of fame.
Crossy Road isn't quite as old of a game. In fact, it has been around for less than a year, first launched on iOS in late 2014. But it relies on that very same, 34-year-old concept to keep you hitting that retry button. Yes, it's just a game of moving a chicken across highways and railroad tracks, but it's addicting and so much fun, as millions of players would confirm.
But sooner or later, we'll all get tired of Crossy Road and we'll start looking for something else to fill that need for a fun, casual, obstacle-avoiding mobile game. If you want to be ready for that moment's arrival, be sure to explore the games in the slideshow below.