Looking for a dock that does it all for your Nexus 4? This project needs your support
7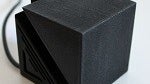 The Nexus 4 is a sweet device, no two ways about it. From its low price for an unlocked handset to all the goodness of being a Nexus device, it may prove to be the most popular iteration of Nexus handsets from Google yet.
Of course, some folks can rightly criticize some points about the Nexus 4. However legitimate those criticisms may be, the success of the Nexus 4 is not in dispute.
There are a lot of third party accessories available for the Nexus 4, including USB charging docks. Where those docks lack however is in some functionality. David Hawig is an industrial engineer in Germany and he has developed a solution that does more than charge your device, it turns it into a central hub for entertainment and productivity.
The AnDock connects to your TV or monitor via HDMI,
it also incorporates active cooling
so your CPU does not get too hot. The AnDock also has NFC and is designed to hold your Nexus 4 horizontally which can come in handy for use as a simple holder while you watch a video or set it up as an alarm clock.
The AnDock will link with your video game controller and the HDMI will allow you play on your TV while the Nexus 4 is in place. Check out the images and video below. It is a pretty slick design that brings it all together. You can support this project with a few dollars or Euros, but if you want an AnDock once funding is secured, €79 ($103, £67) will do the trick. Expected retail will be about €89 ($116, £76). David will ship internationally for an extra €10.
So far, the project as garnered about €2,400 of a €7,000 goal with a little over a month to go. Check out the source link if the AnDock is something you would like to have for your Nexus 4.
source:
AnDock
(Startnext)