Long lines for the Pre? Don't be ridiculous say Sprint and Palm
7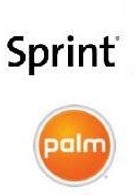 From the moment that the Palm Pre was
introduced
at the CES in January, it was imagined that long lines would snake around Sprint stores at launch. As the weeks went by and the buzz expanded, visions of a repeat of the iPhone and iPhone 3G launches were discussed in the media. Recent reports of a shortage of the actual device on Saturday only seemed to strengthen the determination of what appeared to be a long list of people who wanted a Pre on the first day it was to go on sale. But all of a sudden, with less than 24 hours until launch day arrives, Sprint and Palm spokespeople are backing away from predictions of long lines to buy the latest "iPhone killer".
Sprint spokesman Mark Elliot, in a story from the NY Times Technology blog BITS, said that his company never wanted long lines at its 1,100 stores and are actually "...trying to manage for the exact opposite," said the spokesman who also went on to say that smaller crowds would give Sprint reps the time to show Pre buyers how to use the device. Success "is not about having a line out the door," he said. "It's aboutbeing able to treat each customer and make sure they're happy withtheir decision."
For its part, Palm spokeswoman Lynn Fox said that those who equate success with a crowded store might be in for some disappointment. She added that Palm will take take time to generate buzz for the Pre. "We're not like Apple," she said.
Palm Pre Specifications
|
Hands-on
source:
NY Times BITS