London tattoo artist can ink your Lumia 710
2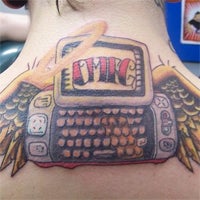 Love the expressive artistic styling of body art, but can't commit to a design for the rest of your life? No worries – London tattoo artist, Simon Templeman, has launched a new service tattooing phones.
Simon, who, prior to tattooing, worked in the cell phone case industry, says the interchangeable back plates for the Nokia Lumia 710 inspired him to pursue a way to bring tattoos to a phone.
"It's a great way to make your phone stand out," he said. "Tattoos say a lot about people, so I thought it would be great for them to be able to put that individuality on their phone too."
He developed a technique by fine-tuning a special airbrush. This allows him to recreate the look of a needle and ink onto the surface of a phone. He then uses layers of lacquer to seal in the design permanently. In the future he hopes to create a laser technique that will allow him to burn the design into the surface.
The great part about these covers is that, unlike appliques or cases in a store, they are unique to the customer. Simon remarked, "You can choose a colour, and I can put your favourite tattoo on it as well, making it a total one-off."
According to Simon's shop, IAINTNOSAINT.com, they will be updating their website soon to include an online cover shop, but interested parties can contact them directly to get more information.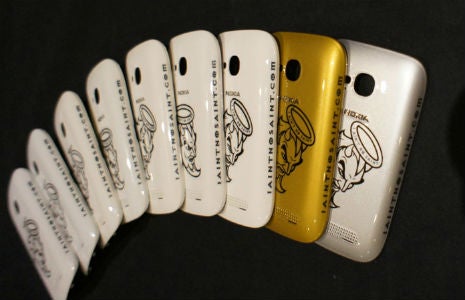 source:
IAINTNOSAINT
via
Nokia