Locked or unlocked - how do you get the best price for a trade-in smartphone? Here's the answer!
8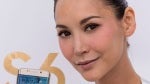 As you are probably aware by now, since February 11 this year, US customers have been able to take advantage of the Consumer Choice and Wireless Competition Act, which enabled them to ask mobile carriers to unlock their devices after their original contract is completed and the device has been paid for in full.
Unsurprisingly, the bill was quick to make an impact on used and trade-in smartphone sales, posing the important question of how to get the most money for your device, considering its locked or unlocked status.
If this sounds like a question you need answered, this data from
US gadget trade-in comparison website GadgetValuer
should bring instant gratification! The site compares trade-in prices for devices locked to the four major US carriers, as well as newly unlocked electronics, using pricing data from stores that buy used phones and tablets across America.
Glancing at the data shows that you will get less money for a phone locked to Sprint or T-Mobile in general - certainly less than what you'll get for an unlocked device. One would expect that unlocked smartphones will hold a premium in all cases, but somewhat surprisingly, it appears that certain models can score some more money when they are traded-in locked to Verizon or AT&T!
In an interesting comparison, the iPhone 6 16GB commands an average unlocked trade-in price of $390, which is higher than any price offered for a network-locked version. The Samsung Galaxy Note 4, though, has an unlocked trade in price of $300, but users can get $307 if they have it locked to AT&T.
In another example, the LG G3's average unlocked trade-in price of $165 is superseded by the AT&T locked price, which is $181. That's just $16 more, but compare this price to the locked price for a T-Mobile unit - $120. AT&T customers could get $61 more for their trade-in LG G3, which is a considerable premium!
This doesn't mean the magenta-colored carrier is at a constant pricing disadvantage due to its market share, or something along these lines. In fact, an HTC One M8 locked to T-Mo costs $178, almost as much as the unlocked unit.
The moral of the story is that there are many variables where trade-in prices are concerned, and customers should absolutely compare prices for their phones before trading in in order to get the best price. Although unlocking is generally the way to go, one shouldn't be too quick to locksmith their device, because keeping it locked might just net them a better value!
source:
GadgetValuer