Some users report Apple ID lockouts followed by а password reset
7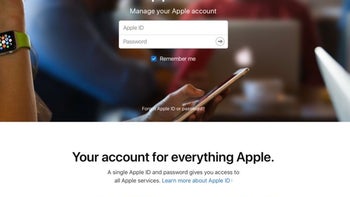 A number of users are reporting being locked out of their Apple ID accounts since yesterday, with nothing, in particular, to be forcing such a phenomenon. People took to Twitter to post their account lockouts, and there are whole threads on Reddit dedicated to the happenings.
Apparently, they are forced out of the Apple IDs for security reasons, having to reset their password via the "Unlock Account" option on the log screen. The kicker is that the lockout has happened for seemingly unrelated actions like listening to tunes via Apple Music on iPhones or watching something through Apple TV.
Probed for answers, Apple is yet to respond officially if this is a widespread problem but it doesn't seem so, as one anonymous employee has quipped for
Apple Insider
that:
At present, this doesn't appear to be an Apple bug. Whatever it is, it is only impacting a minute percentage of our users.