Liveblog: Qualcomm CES 2013 keynote
7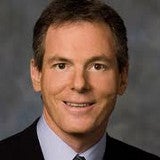 CES 2013 is a major consumer electronics show, and Qualcomm has become an incredibly influential company in the mobile business. So, what happens when you combine these two things? Why, the result can only be a super-fun keynote by Qualcomm chief Paul Jacobs!
Naturally, there hasn't been an abundance of leaks regarding Qualcomm's CES 2013 keynote, so what we're going to see is one big mystery. Will we get to see an answer to Tegra 4, the next-gen chip that Nvidia triumphantly announced yesterday? Who knows, we'll have to wait and see.
Qualcomm's CES 2013 keynote will begin at 6:30PM PT | 8:30PM CT | 9:30PM ET | 2:30AM GMT!