LiquidSky lets you play AAA console titles straight on your Android phone — now in open beta!
2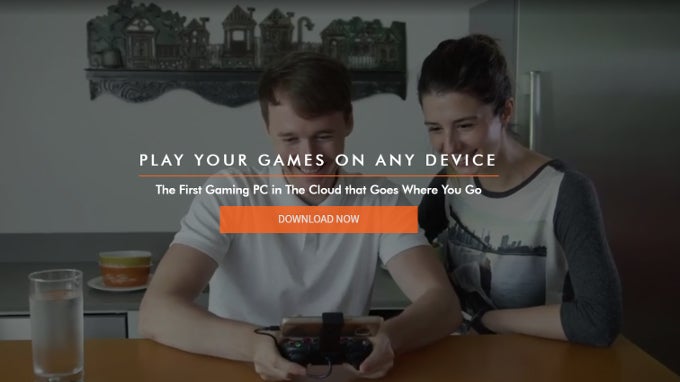 LiquidSky is an interesting new service. Basically, it's catered towards those who don't want to spend hundreds of dollars on a gaming rig but would like to enjoy the newest AAA titles on their... less than ideal PC. So, LiquidSky gives you access to the gaming supercomputers in their cloud for a fee. All you need is a fast and stable Internet connection and while the service isn't perfect yet, users are reporting that it can be an enjoyable experience as long as you're not playing competitive multiplayer titles, of course.
What makes the service even cooler, however, is LiquidSky's stab at jumping over to mobile. With its Android app, you can basically take your Steam / Blizzard / Origin library anywhere on the go. It supports mobile controllers, too, so you don't need to torture yourself with the dreaded touch controls! Well, it shouldn't be torture as long as you've got a reliable Internet connection. Thus far, the app was in closed testing, but now, Beta 2.0 is out and anyone can download it from the Play Store! (Android 6 Marshmallow or above required).
So, LiquidSky is not a storefront for games — you need to have your own account with your own digital purchases in any of the other large online retailers. But you do need to pay LiquidSky for the time you spend on their cloud. You can either go for the pay-as-you-go $10 plan or a $20 monthly subscription — depending on how much you play, we guess. There's a separate SkyCredits currency, which you use to choose the power grade of the machine you want to play on. Yes, SkyCredits are a separate currency that you also need to be mindful of, which may be a bit annoying. You get some when you pay for your subscription and you can "make" more credits by watching ads. SkyCredits also roll over to the next month, thankfully. There's also a Free subscription, which feeds you a bucket of ads before it gives you access, but hey — it's probably the best option if you want to test out the service before committing!
Is anyone testing the beta? How's it working for you?
GROUNDBREAKING CLOUD-GAMING PLATFORM LIQUIDSKY UNLOCKS COMPLETE PC GAMING EXPERIENCE ON ANDROID DEVICES
LiquidSky Launches on Google Play for Android Phones and Tablets, Offering a Powerful Gaming PC Anywhere, Anytime and on Almost Any Device
New York, NY (July 11, 2017) - LiquidSky — a first-of-its-kind cloud-based platform that delivers a high-quality PC gaming experience anywhere, anytime and on nearly all devices — is excited to announce today that the LiquidSky 2.0 beta for Android devices is now available for download from Google Play. Leveraging the power of the cloud, the all-new LiquidSky Android app supports all the new features and performance enhancements recently made available in the LiquidSky 2.0 Windows PC beta. LiquidSky now empowers mobile gamers to play all of the latest AAA and popular indie PC titles from their Windows and Android devices, requiring neither proprietary nor expensive gaming hardware. LiquidSky delivers a full Windows PC experience via the cloud that, while gaming optimized, supports all native Windows applications.
"LiquidSky is incredibly excited to offer the thrill of PC gaming to a vast audience around the globe that was previously without access to capable gaming PCs," said Ian McLoughlin, LiquidSky's co-founder and CEO. "We believe the world is going mobile and, until today, mobile gaming meant compromise. Not anymore. The new LiquidSky Android app offers the same features and PC desktop capabilities of our cloud-based technology, but leverages the portability and prevalence of tablets and smartphones, making PC gaming truly possible anywhere, anytime, on billions of devices."
Starting today, LiquidSky customers can access their entire gaming library from any of the popular storefronts – such as Steam, Blizzard, Origin, GOG, Humble Bundle, Green Man Gaming and many more – from their Android phone or tablet to play their favorite PC games nearly anywhere. The LiquidSky app also supports a growing variety of controllers — from Android-specific to popular Sony and Microsoft console compatible controllers — as well as touchscreen controls. Customers can now access the full features of the LiquidSky platform, including their account settings, interacting with the LiquidSky gaming community or checking out the latest LiquidSky news directly from their Android devices.
Free and modestly-priced Pay-As-You-Go or premium Monthly subscription plans are available at LiquidSky.com. The ad-supported free plan lets users opt-in to view advertisements in exchange for SkyCredits (accrued points that can be spent when using one's SkyComputer). Pay-As-You-Go (starting at $9.99) and Monthly (starting at $19.99/month) payment plans now offer up to 500GB of cloud storage and 10GB/second download speeds for as little as $0.25/hour.
Customers select from two performance packages, based on the demands of the game or application of choice. The Gamer performance plan costs 60 SkyCredits/hour while the Pro performance plan costs 120 SkyCredits/hour. Both performance packages deliver 1080p gaming at up to 60+ FPS on Windows and Android devices.
The new LiquidSky Android Beta app is compatible with devices running mobile Android OS 6.0+ and is available for download at https://play.google.com/store/apps/details?id=co.liquidsky.
About LiquidSky
LiquidSky is a first of its kind Gaming-as-a-Service (GaaS) platform that uniquely solves the biggest hurdles previous cloud-gaming platforms faced: high latency, high cost, limited scalability and a finite catalog of supported games. With LiquidSky, play any PC video game as it was meant to be enjoyed — from the latest AAA titles to indie hits — on your Android phone or tablet, older Windows, Mac and even Linux devices. Without custom hardware or proprietary storefront, enjoy any game available from any PC portal — Steam, BattleNet, HumbleBundle, Uplay, Origin, GoG and more. LiquidSky's unmatched latency delivers streamed resolutions at up to 1080p and 60+ FPS – freeing you to play your games nearly anywhere, anytime and on almost any device. For more information, please visit http://www.liquidsky.com.