Letterboxd brings its social network for movie buffs to iPhone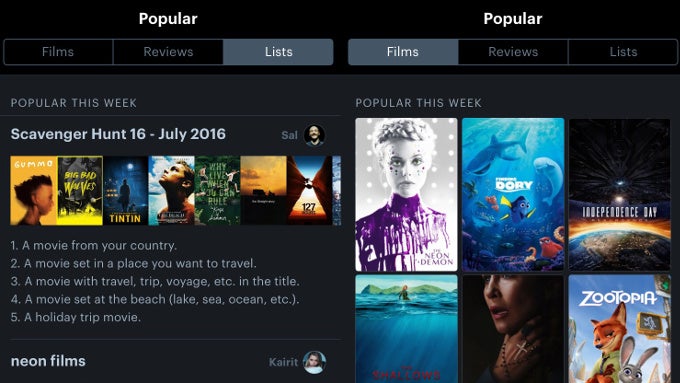 Letterboxd, the popular specialized movie social network, launches its mobile app
Here is the thing with Facebook: it's great to keep up with friends and acquaintances, but if you have a particular interest, chances are you won't get any in-depth discussion or quality suggestions for that hobby of yours on Facebook.
That's where specialized social networks come in: Letterboxd is a particularly well done and it aims to unite movie lovers. Whether you are looking for more 70s art-house movies telling a European love story, or whether you just want to connect with other fans of the new Warcraft: The Beginning, Letterboxd aims to do all and everything for all sorts of motion picture tastes.
Letterboxd's mobile application allows you to quickly jump from movie to movie, from review to review, discovering what those with similar tastes are watching and we were able to quickly spot some movies for an ever-growing wish list of movies to watch. And that's where it shines: movie discovery and discussion. Unlike many mainstream outlets where a review will remain an empty echo, Letterboxd reviews are often met with interesting comments from other movie-goers and enthusiasts.
We also love the lists section of Letterboxd: filled with all sorts of crazy 'playlists' of movies, it is a treasure trove for new movies and discovery there happens with an Eureka-like enthusiasm that reminds us some obscure playlists that we've encountered on Spotify and Apple Music.
Best of all, you can use the Letterboxd iPhone app without even having to register an account, but to actually participate in the discussion, you will, of course, need one. Letterboxd is a free app on the iPhone, but unfortunately there is no Android version currently.