Lenovo's smartphone shipments shot up 39% in Q1, now sells more phones than PCs
5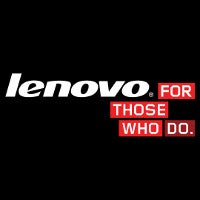 Earlier today, Lenovo opened up its books for the world to see, and quite willingly, for the first quarter of the year went very well for the company.
Perhaps most importantly, the vendor's smartphone and tablet shipments year-on-year spiked upwards, generating 39% and 67% sales respectively. Put in numbers, that's an increase of 15.8 million smartphones sold, along with 2.3 millions for the tablets division (ranking Lenovo 3rd in tablet shipments, after Apple and Samsung). As impressively, Lenovo notes that this is the first time that it sold more smartphones than PCs in its history, even though it still retains the lion's share of sales in the latter category, with just shy of 20%. No wonder that Yuanqing Yang, the Chairman and CEO of Lenovo, was jubilant in his remarks:
"
This has been a quarter of milestones for Lenovo – record PC share, a number three ranking in worldwide tablets for the first time, and an even stronger number four global smartphone position.
As the PC industry recovers, the smartphone market continues its shift from premium to mainstream, and our acquisitions of Motorola Mobility and IBM x86 proceed toward completion, we see even more opportunity to keep growing rapidly. Lenovo continues to outperform the market and meet our commitments to improve profitability in our core businesses, while building strong pillars for future growth across our entire portfolio
."
That's right, the plan still appears to be to try and make the best use of the Motorola's brand (which Lenovo acquired from Google earlier this year), rather than strip the company for parts as some might have feared. In any case, Lenovo claims it is now the number four smartphone manufacturer in the world, and the company appears pretty optimistic for the future right now. With a glowing quarter like that, that's not surprising.