Lenovo seeks to replace Samsung as the top smartphone manufacturer in China
12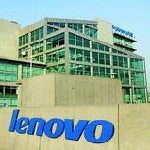 The leading smartphone manufacturer in China is
Samsung
, which is no surprise. After all, the Korean based manufacturer is the number one handset producer in the world. Lenovo CEO Yang Yuanqing said in a recent interview with Xinhua News that his company will use innovation, its strong distribution operations and an effective operation to surpass Samsung for the top spot in China's smartphone market.
14.2 percent
in the third quarter, from 4.8 percent a year ago. CEO Yang says that he does not want Lenovo to be second and that the company is confident enough to outperform both Samsung and Apple in the Chinese market. While the
Apple iPhone 5
is
off to a good start in China
after its current launch, Apple's smartphone shipments place it only sixth in the country. Lenovo launched 46 smartphones in China last year compared to the one model offered by Apple.
IDC analysts said that Lenovo has improved its position in the country thanks to "
aggressive ramping-up and improvements in channel partnerships
". That was confirmed by Wang Ying, an analyst at Analysys International, who said, "
Lenovo possesses an obvious advantage over rivals in terms of sales channels
." Lenovo has also spent 5 billion yuan ($793.5 million USD) in Wuhan to build a plant that can turn out
30 to 40 million smartphones a year
.
The company, the first to offer smartphones and tablets in mainland China, also looks to expand smartphone sales in emerging markets. It has already shipped smartphones to India, Russia and Vietnam. But China is where Lenovo seeks to grab the top spot from Samsung. The latter has a 15.31% share of China's smartphone market compared to the aforementioned 14.12% owned by Lenovo. Apple owns 4.24%, good enough for sixth place in the country as we already pointed out.
"Lenovo does not want to be the second player ... we want to be the best...Lenovo has the confidence to outperform Samsung and Apple, at least in the Chinese market."=Yang Yuanqing, Lenovo CEO
source:
XinhuaNews
via
Electronista