Lenovo reveals concepts for a standalone AR headset, a smart speaker-projector and an own AI assistant
5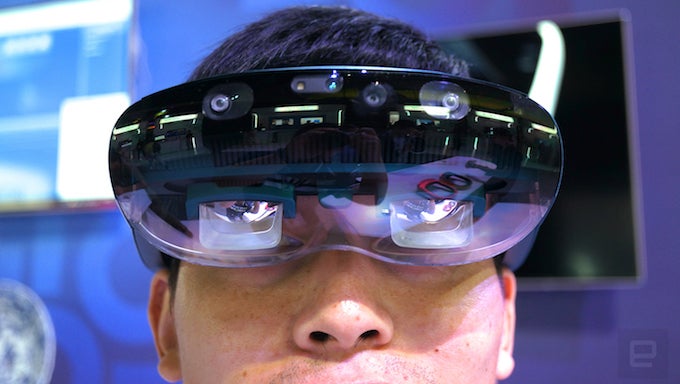 Lenovo's concept AR headset features clearly visible sensors at the front that do not seem like a brilliant design decision. Image credit to Engadget. &nbsp
This March, Lenovo launched its Artificial Intelligence Lab that pools the effort of more than 100 researchers from around the globe, in order to facilitate its wade into the field of intelligently-powered gadgets. At its third Tech World Conference today, the Chinese company unveiled concepts for devices and pieces of software it has been working on, which include a standalone AR headset, a smart speaker-projector, an own virtual assistant, and a heart-monitoring vest that links with a mobile app.
Lenovo's concept AR headset, dubbed the 'daystAR', looks nothing but whacky, and has a bunch of camera and sensor units that are not at all hidden from view, but are rather placed at the front top of the unit. The vision module is comprised of two free-formed surface lenses with a 40-degree field of view, which is plainly low for such a device. The whole AR experience is intended to feed off Lenovo's own AR development platform and offer users 3D object recognition, multiplayer and distance VR/AR interaction, as well as 3D content management.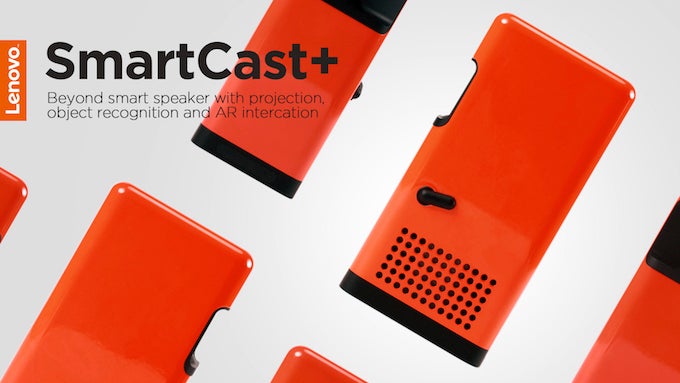 Secondly, the concept smart speaker-projector, called the SmartCast+, also gives an impression of a not-all-that-thought-trough gadget. It does not look like an attractively-built projector and is definitely not a good-looking speaker, either. The speaker grills on the sides feature weirdly large circular holes that just can't help but remind you of a child's toy, while the whole design seems kind of boxy and awkward. It's worth to mention that Lenovo has intended the device for a younger audience and educational purposes – maybe that explains the shiny, plastic body.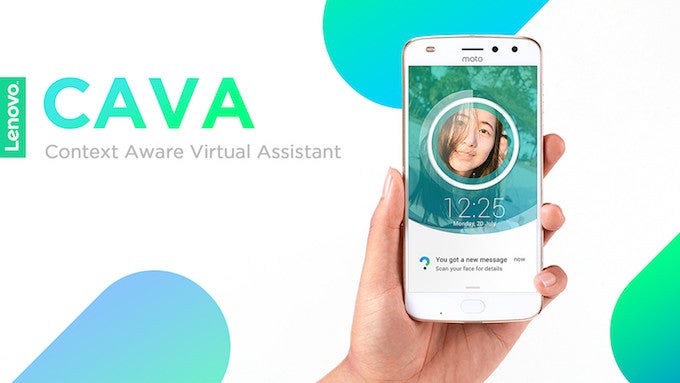 At the Tech World summit, Lenovo also unveiled its concept of an Alexa or Siri analogue, namely the CAVA AI assistant. The company intends to develop CAVA's deep learning to enable thorough facial recognition and intelligent understanding of your behaviour. Apart from helping you create notes and schedule events, CAVA will apparently offer various detailed feedback straight onto your phone's lock screen.
As a last note, the Lenovo SmartVest that was also announced today is a niche-focused unit that provides 24/7 heart monitoring and instant feedback through a dedicated mobile app about any abnormalities in your cardiac rhythm.
The market already offers top-shelf devices, such as Amazon's Echo speakers and the Google Home; attractive VR/AR headsets, such as the Oculus Rift; and clever software, in the likes of Alexa, Siri or Google Assistant. At this point, a company, such as Lenovo, would have to unleash something truly game-changing upon the market, in case it wants to compete with the crème-de-la-crème of tech players.
via
Engadget