Lenovo Phab2 Pro hands-on
10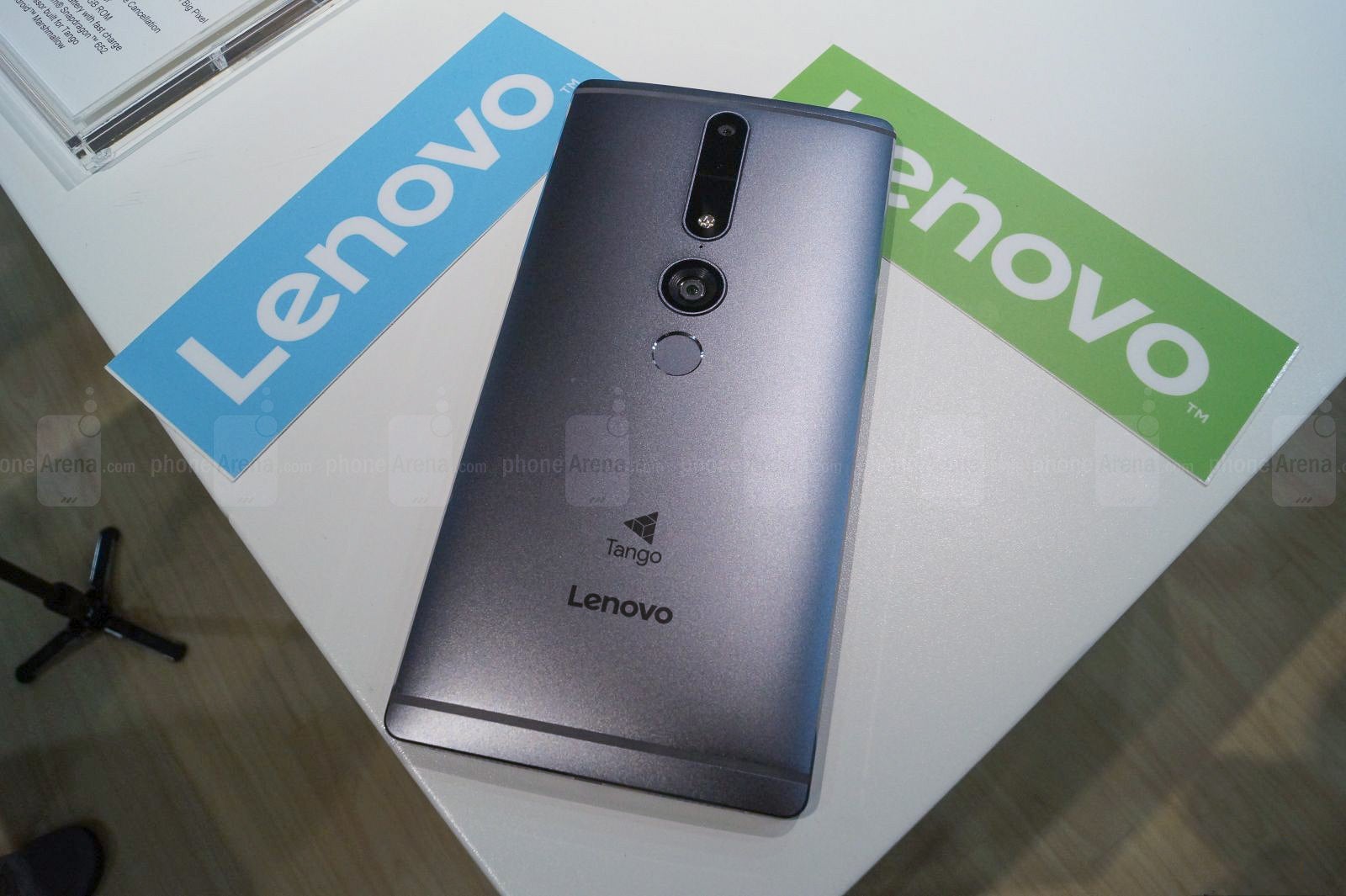 Lenovo made big news during its Keynote Address at Lenovo Tech World. It announced, and had on display, the first smartphone that brings augmented reality to a consumer application, leveraging the platform developed by Google, known until today as Project Tango.
The
Lenovo Phab2 Pro
brings to fruition a project that has been under development for years, and with the announcement of the Phab2 Pro, Google has brought Project Tango into the mainstream, and will henceforth be known as "Tango."
Design
There is no getting around this, the Phab2 Pro is a beast. It is big. Really big. The device will not go down as a smartphone with the world's largest display, but given the mild contractions we have been seeing with other flagship class devices, the Phab2 Pro stands out.
This is a two-handed device, but given the size, it is not at all uncomfortable to hold in the hand. The well-endowed Phab2 Pro has a gently curved back that lets it rest comfortably in the hand. The rear-mounted fingerprint sensor is located low enough that it is easy to find, which should enable quick muscle memory for users.
One thing we are reserving comment about is the micro-USB port on the bottom. We got nothing official, but a Lenovo person with some knowledge about the device made a point about refusing to comment about the apparent lack of a USB-C and that nothing is certain until the product ships. Does that mean there could be some changes before launch? We honestly do not know. We are simply passing along what we were told.
It is an aluminum alloy body, with a huge display, and lot of cameras on the back. Did we tell you this thing is big?
Display
Let us dig into the size a little. The display is a 6.4-inch IPS panel with quad-HD resolution. Aside from the AR functions it is expected to carry out, this thing will be great to watch movies on. There is plenty of real estate and pixel density to make the viewing experience more than adequate.
Cameras
The Lenovo Phab2 Pro has four cameras. The front facing camera is 8-megapixels, using "big" 1.4µm pixels with an F2.2 aperture. The main camera is 16-megapixels, with fast focus.
The other two cameras are really non-user sensors that bring Tango to life. One is a laser-emitter and receiver, used for depth measurements. The other is a fish-eye style lens that assists with motion tracking. In all, the back half of the Phab 2 Pro has a lot going on.
Processor and memory
Some would argue that the Qualcomm Snapdragion 652 Tango Edition CPU is not worthy of a "flagship" status device. In this instance we disagree. These preproduction units displayed no hiccups, no errors, nothing but smooth performance when we tried out the AR apps that were installed on the devices. The 4,050mAh battery will supply power to this set-up for many, many hours.
Details about the tuning of the CPU were not immediately forthcoming, but it is an octa-core SoC mated with the Adreno 510 GPU. It is capable of handling LTE-Advanced in most flavors, and supports Quick Charge 3.0. The CPU is aided by 4GB of RAM, and 64GB of expandable storage.
Interface and functionality
The interface is not purely stock, but it is pretty close. The notification shade looks like it was lifted straight off a Nexus 6P. The app tray has the same simple layout, and actually, we are glad there is an app tray – so many Chinese brands like to go for the single-layer UI.
The biggest difference is in the applications, given that this is a Tango smartphone, so it can support applications no other device can, like Dinos Among Us (more on that later).
Pricing, release date, and expectations
An exact release date was not announced, only that in September, the Lenovo Phab2 Pro would be globally available, unlocked, and sold through Best Buy in the United States. The best part? This groundbreaking device will retail for only $499.
The Lenovo Phab2 Pro is a threshold device not only for Lenovo, but for Google, and of course the developer community. This device, obviously priced to entice broad adoption, brings all the familiar features, and adds a host of others that have not been easily relevant at a consumer level.
The Domino World app is plain fun. The Dinosaurs app is amazing. The Measure It app is plain useful. All are easy to use, educational, and bring something new to smartphones. We are certain there are more than a few of you that are interested in ordering this behemoth as soon as it is available.
Recommended Stories