Legislators propose a bill demanding clearer 4G definitions
19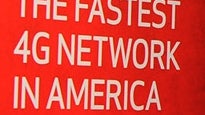 Not so long ago, there was debate about whether
WiMAX and even LTE
constituted '4G' networks. And the International Telecommunication Union determined that neither qualified. They later changed their standards to include WiMAX, LTE, and HSPA+.
But the average consumer is still unclear on what exactly a '4G' network really is. Rep. Anna Eshoo (D-Calif.), the ranking member of the House Subcommittee on Communications and Technology, is proposing legislation that would demand more transparency regarding 4G networks.
The Next Generation Wireless Disclosure Act would require carriers to provide detailed information on speeds, coverage, pricing, and the technology itself. Additionally, it would require a
side-by-side comparison of the top 10 networks
with 4G.
Eshoo compares the disclosure to the fuel economy and safety standards required on new automobiles:
"Consumers deserve to know exactly what they're getting for their money when they sign up for a 4G data plan."
We figure that the 'average consumer' doesn't really care about the specifics, so long as it's considerably faster than their 3G network. And the more savvy buyers are going to do their own research. On the other hand, it would be nice to have detailed coverage (including projected buildout) information at the point of sale.
source:
CNN
via
Phone Scoop
Recommended Stories