Leaked screenshots show Radio Shack Mobile to offer contract-free wireless service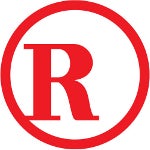 Radio Shack is apparently ready to
jump into the mobile carrier business
with a PAYG service. A pair of leaked screenshots shows that a Radio Shack Mobile version of the
HTC One V
will be one of the models that customers will get to choose from when the no-contract carrier launches. The retailer will become an MVNO for Cricket Wireless based on the paragraph listed as
"Getting Started
" in the picture that shows the terms and conditions for the start-up mobile operator. The number listed takes callers directly to Cricket Wireless.
Huawei Pillar
, the
Huawei Mercury
and a 4.3 inch Android model rumored to be coming from Alcatel.
Radio Shack is known for jumping on the latest fads. During the CB boom of the mid 70's, the retailer offered a wide range of transceivers until the craze died out. With Radio Shack Mobile, the nationwide chain is going
beyond offering smartphones
with the no contract wireless service.
source:
Engadget