Leaked memo shows AT&T raising and adding fees for Next and BYOD subscribers on 8/1
21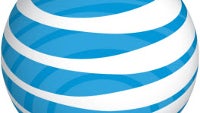 A leaked memo supposedly being sent to AT&T retail locations, shows that the nation's second largest carrier is raising fees charged to customers that are signed up for the AT&T Next equipment installment plan. The memo shows that fees will also be higher for those customers that are part of AT&T's BYOD service. The latter is for customers that come to AT&T using a phone that they already have paid off completely, and own 100%.
According to the leaked memo, starting on August 1st AT&T will start charging a fee of $15 to new AT&T Next subscribers activating a just purchased smartphone with the carrier. The fee will also be charged to BYOD subscribers adding a new line of service. AT&T Next subscribers who have been signed up with the plan prior to August 1st will not be charged the fee on their next upgrade. Subsequent upgrades could result in the fee being applied.
And not that AT&T is going to be proud of this, but if the memo is legit, the carrier will have a more expensive upgrade fee than Verizon. With a rumored $5 hike, AT&T will allegedly be charging its customers $45 to upgrade to a new subsidized phone on contract. Verizon's upgrade fee remains at $40. If you have an AT&T upgrade burning a hole in your pocket, you might save yourself $5 by using it before the month changes.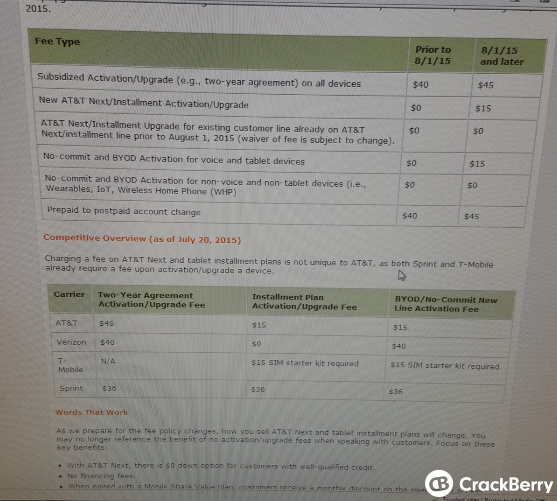 Leaked memo reveals changes to fees for AT&T Next and BYOD customers starting on August 1st
source:
Droid-Life,
Crackberry