Leaked internal document reveals that some iPhone models will no longer get support from Apple
62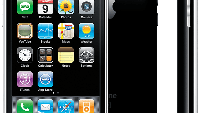 An internal Apple document sent out to Apple Stores and authorized Apple resellers, states that certain iPhone models will be considered "
vintage or obsolete
" in the U.S., Canada, Europe, Japan, Latin America and in Apple's own retail locations. The "vintage" tag will be applied in California and in Turkey where Apple is required to continue to support those iPhone models by law.
The iPhone models that are covered by the memo are the
Apple iPhone 3G
, Apple iPhone 3G (China),
Apple iPhone 3GS
, and Apple iPhone 3GS (China). The original
Apple iPhone
, which was already labeled "
obsolete
" in most countries, will no longer have the vintage status in the U.S.
"All Apple Retail Stores and the Canadian, European, Latin American and Asia-Pacific operating regions follow the U.S. product list, but make no distinction between vintage and obsolete. When applied to Apple Retail Stores and these operating regions, products on the U.S. Vintage list (all models) are considered obsolete."-Apple
The phones that are now vintage will no longer receive service or repair support at Apple Stores or at locations belonging to authorized Apple resellers. Apple normally provides support for devices for five years after it is no longer manufactured by the company. As we noted, in some states and countries, Apple is legally required to continue support for more than half a decade.
A precise definition of "Vintage" and "Obsolete" can be found on Apple's website. According to the manufacturer, "
Vintage products are those that have not been manufactured for more than five and less than seven
...
Obsolete products are those that were discontinued more than seven years ago
." The iPhone was launched in June 2007, the iPhone 3G hit the market in July 2008 and the iPhone 3GS was released on June 19th 2009.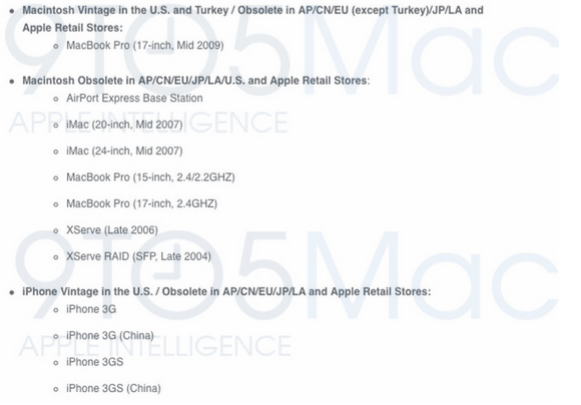 Apple will no longer offer support to the first three iPhone models
source:
Apple
via
9to5Mac
,
RedmondPie