Leaked document gives possible clues to AT&T's 4G billing plans
2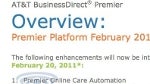 A leaked document sent to BGR gives away some thoughts on how AT&T plans on billing 4G customers.This plan has not been confirmed by AT&T and until it is, file it under "S" for speculation. The carrier will be using LTE for 4G service and based on the leak, AT&T will offer plans with various amounts of data received per month, and different speeds at which the data is sent to the customer's mobile device.
For example, an AT&T 4G user can decide to on a plan that gives him a specific amount of data each month at a speed of 7Mbps for $30 (these examples are not based on any specific numbers coming from AT&T or the leaked letter. They are created purely to make this example). Or the 4G customer could decide on a plan that offers more data per month at a faster speed-let's say 10Mbps-for a price of $40. This is similar to how the carrier prices its 3G service.
AT&T is expected to offer customers for a fee, the opportunity to speed up their monthly service during certain times when the customer requires the faster speed and/or larger data plan. This will come in handy for those customers who know in advance that they will be using their handset more while away on business. "Top-up Sessions" will allow the customer to add more data to his plan while "Speed-Up Sessions" will give the AT&T customer the ability to speed up his monthly plan for the time required.
The tiered plan for LTE is expected to go on trial this May.
source:
BGR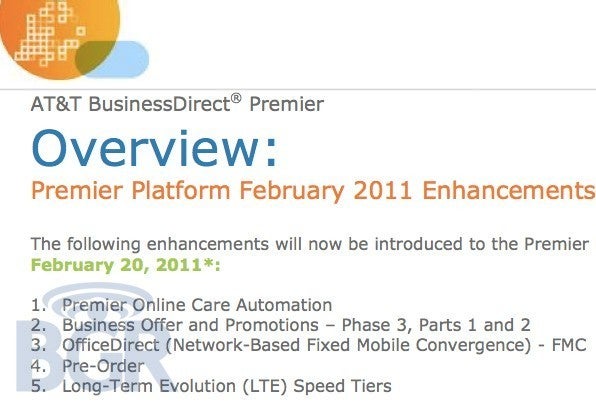 AT&T will apparently allow 4G users to choose a monthgly plan based on monthly data needs and speed required
Recommended Stories