Leak shows Sprint may soon change unlimited plans to take on T-Mobile
32
An anonymous tipster just sent us what looks to be a leaked Sprint document that outlines a new set of unlimited plan options that will go under the heading of "Unlimited, My Way" rather than the traditional "Everything" plans that Sprint had before. The new set of plans won't necessarily replace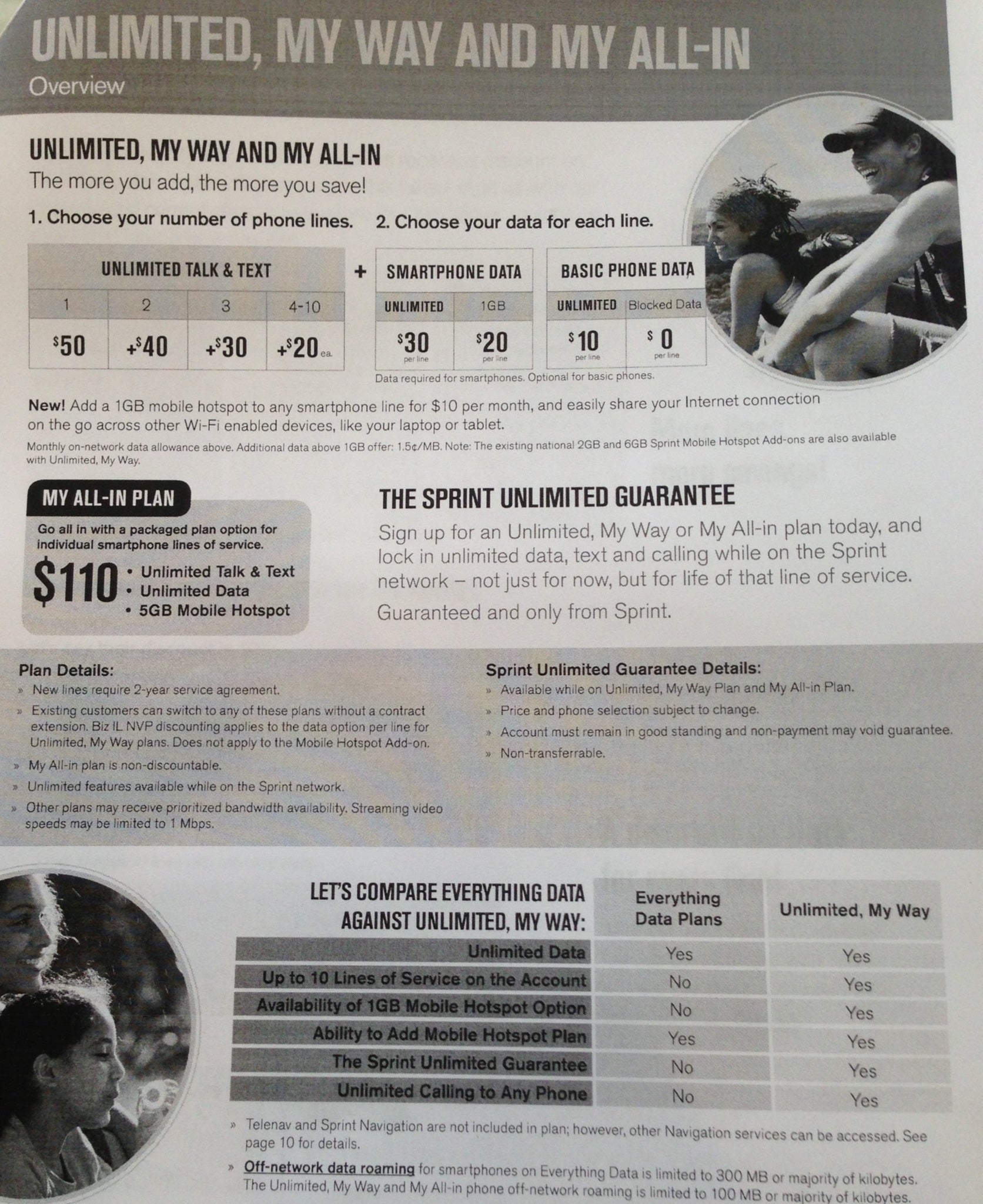 the old, but will bring a new set of options to choose from.
To start, the basic setup is "the more you add, the more you save". So, one line of unlimited talk and text is $50 per month, two lines are $40 each, three lines are $30 each, etc. Adding on unlimited data will set you back $30, or just $20 for 1GB. Or, there is a package plan called "My All-In Plan", which would include unlimited talk, text, and data, plus 5GB of hotspot data for $110 per month.
The new set of plans seems to be needlessly complex, and has a chart that supposedly shows more benefits compared to an "Everything Data" plan, but that seems like a comparison designed to make the new plans look good while being vague. For example, the new plans offer something called the "Sprint Unlimited Guarantee" which the old plans didn't, and that's something you need, right?