Lawsuit leads Apple to build an iPhone repair center in Russia
14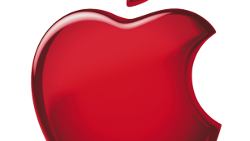 A Russian iPhone owner found himself in a dilemma. Dmitry Petrov had damaged the screen on his handset, but found his options quite limited without an Apple repair center in the country. The phone, still under warranty, would have to be exchanged for a new unit by Apple or an outside company at Petrov's expense. He also could have paid a third party the equivalent of $469 USD to fix the screen.
Instead, Petrov decided to bring a little Yankee know-how into the situation, so he sued Apple. Petrov claimed that the company violated consumer protection laws in the country by not offering spare parts for a broken screen. According to letters sent to the court and read by Russian business daily
Vedomosti
, when an Apple device breaks down in Russia, a service center issues the customer a new unit. But when it comes to screen replacements, 100% of damaged products are neither fixed or replaced.
Apple does not have a retail sales network in Russia, which is why the company is planning on building a "centralized" repair center in Russia that could cost $1 million to $2 million to put up. Repairing a damaged iPhone screen requires calibration equipment that is complex, big and expensive. It also requires access to iOS.
Building the repair center could also help the Apple iPhone raise its 17% market share in the country. There is no word on when Apple expects to build the center and have it open for business.
source:
TheMoscowTimes
via
AppleInsider