Launched today: Xbox Music web version
3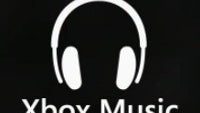 About a week ago, a Microsoft rep confirmed for
Engadget
that Xbox Music will be launching its own web version, in what seems like an effort to have the service available across multiple platforms and devices. As of today, the service is now officially up and running, featuring the minimalistic Windows 8 design language we have come to love and expect.
Up against competitors such as Spotify, Microsoft may have to play catch-up in terms of functionality, as users are already frustratingly reporting the lack of a preview function. A useful feature is the ability of the client to read music stored on local SD cards, a handy feature if your tablet is running low on memory. The rest of the functionality is mostly what you'd expect to come by default – a search function, organization and playback of playlists, etc.
Upon your initial sign-in, your entire library should quickly follow through and synchronize, if you're an Xbox Music Pass holder and already sport one. If not, a free 30 day trial is available for you to take a look. There's currently no ad-supported web version of the app, therefore a $9.99 subscription is what you'll need to cough up for the service.
source:
Engadget