Latest version of Twitter temporarily dropped from BlackBerry World
3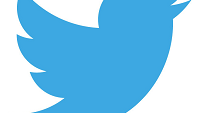 If you're a BlackBerry 10 owner that uses Twitter, you might have noticed that the latest version of the app is giving you troubles. Apparently, version 10.2.2 of the messaging app has been acting up. If you already have this version of Twitter on your BlackBerry 10 device, and you're experiencing issues, you can downgrade to the previous version until the bugs are ironed out of the latest version of Twitter.
To revert back to the older version of the app, long-press on the Twitter app untill you see an "X". Click on the "X" to delete the app. You then go to BlackBerry World where you swipe down from the top to see the settings. Go to Select -> General -> Refresh BlackBerry World. Search for Twitter, and then install version 10.2.1.
Hopefully, it won't take too long for the necessary bug extermination to be completed. Version 10.2.2 of Twitter for BlackBerry allows users to see image thumbnails on the Home timeline, and also allows BBM users to update their status and tweet at the same time. A built-in tweet composer shows up when you view the details of a tweet, making it easier to respond to one. Other improvements included improved search, a way to report abuse or spam, and improved overall performance of the app. All of these features will return with version 10.2.2 after the can of Raid is sprayed.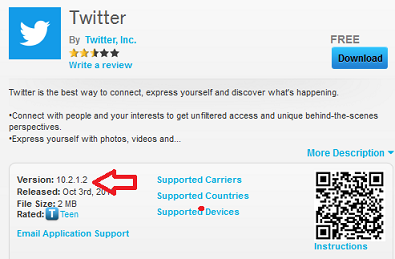 BlackBerry World has already replaced Twitter version 10.2.2 with the previous build of the app
source:
Twitter